Omega-3s Might Slow Progression Of ALS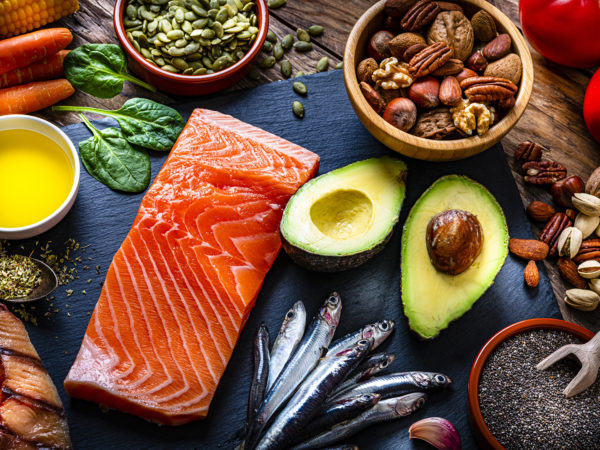 People with the fatal neurodegenerative disease amyotrophic lateral sclerosis (ALS) who increase consumption of foods rich in certain omega-3 fatty acids may experience a slower decline in physical function and potentially have a slightly longer survival time. That's according to a recent study by researchers at the Harvard T.H. Chen School of Public Health and other institutions. The study, conducted over 18 months and involving 449 ALS patients, found an association between higher intake of omega-3 fatty acids and improved outcomes — although it did not establish cause and effect.
The researchers found that alpha-linolenic acid, an omega-3 fatty acid precursor found in sources such as flaxseed, walnuts, canola oil, pumpkin seeds, chia, hemp, and certain vegetable oils, appeared to be the most beneficial. Participants with higher levels of alpha-linolenic acid in their blood showed better physical function scores at the beginning of the study and had a lower risk of death during the study period. Higher levels of eicosapentaenoic acid (EPA), a specific omega-3 fatty acid found in fatty fish and fish oil supplements, were also associated with a reduced risk of death during the study.
Source
n.neurology/content/early/2023/06/21/WNL.0000000000207485
Try this recipe: Sardine or Kipper Sandwich Spread
---
Sign up for more Dr. Weil newsletters:
---