Omega-3 May Help Lower Blood Pressure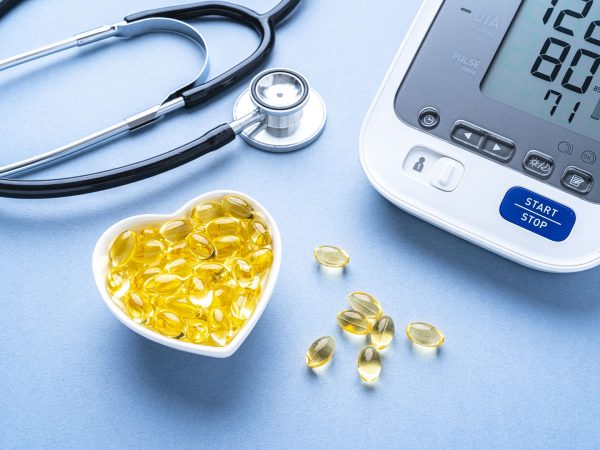 Previous research suggests that the omega-3 fatty acids found in oily, cold-water fish might have cardiovascular benefits. Now, findings from a recent analysis by researchers at the Macau University of Science and Technology in Macau, China, add to that evidence — and suggest that omega-3 supplements could help lower blood pressure.
The investigators analyzed data from 71 randomized controlled trials that looked at the effect of the omega-3 fatty acids docosahexaenoic acid (DHA) and eicosapentaenoic acid (EPA) on nearly 5,000 adults. The participants in these studies, some of whom had high blood pressure, took supplemental omega-3s for an average of 10 weeks.
The researchers found that, compared with those who didn't take omega-3s, people with high blood pressure who took 3 grams of combined DHA and EPA daily saw their systolic (top number) blood pressure drop by an average of 4.5 mm Hg and their diastolic (bottom number) blood pressure decrease by about 2 mm Hg.
"Most of the studies reported on fish oil supplements rather than on EPA and DHA omega-3's consumed in food, which suggests supplements may be an alternative for those who cannot eat fatty fish such as salmon regularly," says the lead researcher. (Algae-based omega-3 supplements, suitable for vegetarians and vegans are available.) The analysis was published in the Journal of the American Heart Association
Try this recipe today: Sardine or Kipper Sandwich Spread
---
Sign up for more Dr. Weil newsletters:
---