Cheese & Wine For Cognitive Skills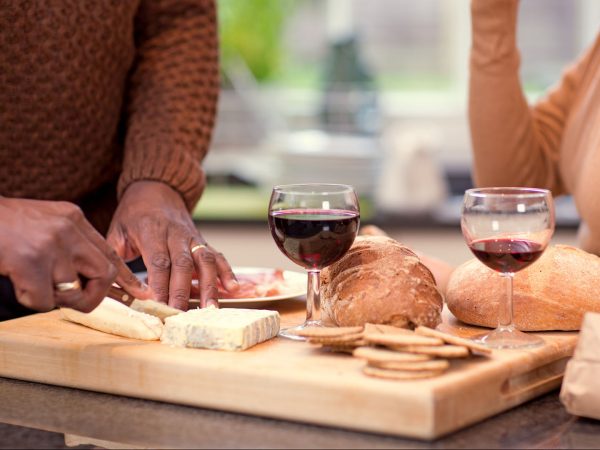 This news comes from Iowa State University research that compiled data on the diets of 1,787 adults age 46 to 77 in the UK. The study showed that cheese was the food most protective against age-related cognitive problems, even late in life, and that drinking alcohol (particularly red wine) daily was related to better cognitive function. The investigators also found that weekly consumption of lamb, but not other red meats, helped maintain long-term cognitive prowess. Another finding: consuming excess salt is bad, but the study showed that only individuals at risk for Alzheimer's disease need to watch their salt intake to avoid cognitive problems over time.
Source:
Auriel Willette et al, "Genetic Factors of Alzheimer's Disease Modulate How Diet is Associated with Long-Term Cognitive Trajectories: A UK Biobank Study", Journal of Alzheimer's Disease, November 24, 2020.
More current health news from this week's bulletin:
---
Sign up for more Dr. Weil newsletters:
---