A Cigarette A Day Is One Too Many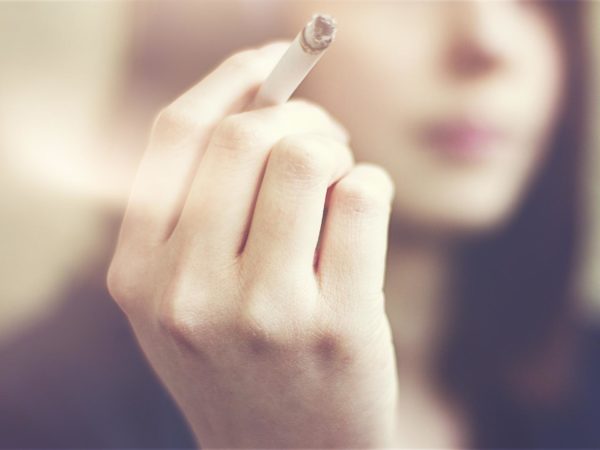 Limiting smoking to only one cigarette per day (instead of a pack of 20) won't lessen the risk of heart disease and stroke as much as you might think. New research from the UK shows that the risk of smoking a single cigarette daily turns out to be almost half as bad as smoking an entire pack a day. This new finding contradicts a widespread belief among smokers – and some health professionals – that smoking only a few cigarettes daily has no major health consequences. Researchers from University College London analyzed the results of 141 studies to estimate the risk of heart disease linked to smoking up to five cigarettes daily. Their findings were grim: for men, smoking only one cigarette per day incurred 46 percent of the risk of heart disease and 41 percent of the risk of stroke posed by smoking 20 cigarettes daily. This is much higher than the five percent of risk previously forecast. For women, smoking one cigarette a day subjected them to 31 percent of the risk of heart disease and 34 percent of the risk of stroke associated with smoking a pack a day. Cardiovascular disease – not cancer – presents the biggest risk of death due to smoking and is associated with 48 percent of smoking-related premature deaths, the researchers reported.
My take? For the record, the diseases smoking is known to cause include cancers of the esophagus, stomach, colon, liver, pancreas, larynx, lung, bladder, kidney, cervix, lip and oral cavity, as well as acute myeloid leukemia, diabetes, heart disease, stroke, atherosclerosis, aortic aneurysm, other arterial diseases, chronic lung disease, pneumonia, influenza and tuberculosis. We also know that smokers die, on average, more than a decade before non-smokers and are more than 20 times more likely to die of lung cancer.
Source:
Allan Hackshaw et al, "Low cigarette consumption and risk of coronary heart disease and stroke: meta-analysis of 141 cohort studies in 55 study reports." BMJ, 2018; j5855 DOI: 10.1136/bmj.j5855
Also in this week's bulletin: