Herbs
Slippery Elm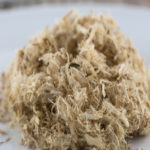 Used for:
Slippery elm is used for sore throat, cough, intestinal irritation (irritable bowel syndrome [IBS], colitis, Crohn's disease); used as a poultice for burns, boils, uncomplicated wounds, inflamed skin; soothes irritation of the esophagus due to chemotherapy.
Related Weil Products
advertisement
Are You Getting The Herbs and Supplements You Need?

Everyone's dietary needs are different based on a number of factors including lifestyle, diet, medications and more. To find out which herbs and supplements are right for right for you, take the
Weil Vitamin Advisor
.
Available in:
Lozenges, powder, capsules, extracts
Herb / drug interactions:
None known
Other safety concerns:
None known
When buying:
Look for products containing 100% slippery elm.
Dosage:
Lozenges as needed for sore throat; one teaspoon of powder mixed with one teaspoon of sugar and two cups of boiling water for bowel discomfort. Take once or twice a day. For a poultice, mix powder with water.
Child dosage:
Use powder to make gruel for infants; other uses the same as above.