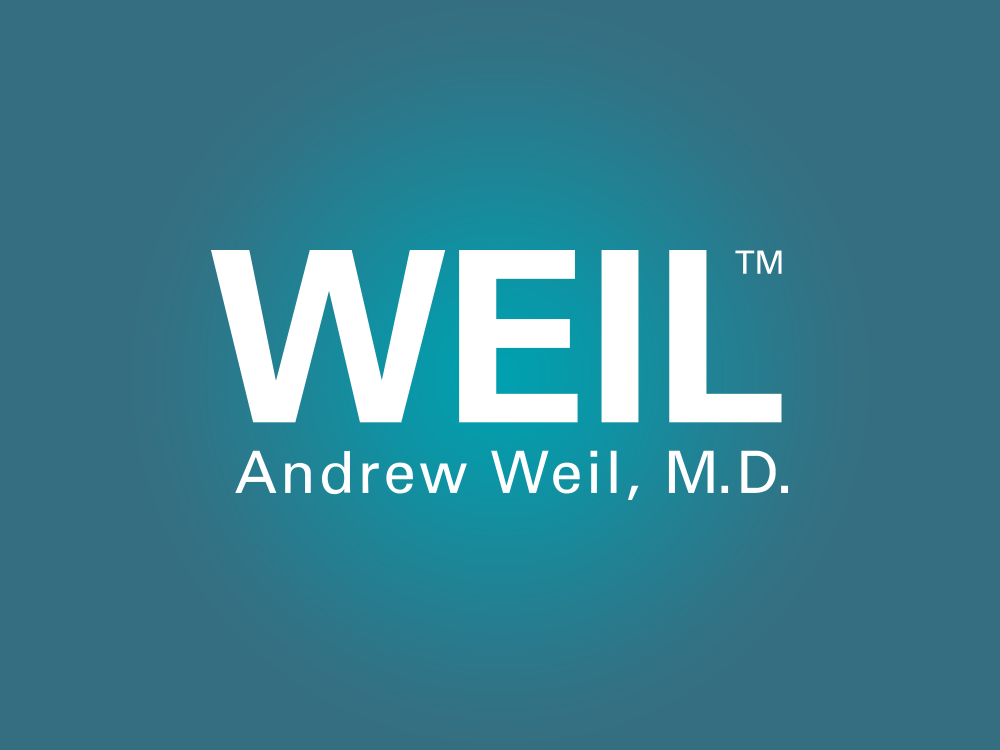 Unusual Diet Tips from the World's Oldest Person
Just over 11 years ago, on Aug. 4, 1997, Jeanne Calment died at age 122. Born Feb. 21, 1875, the lifelong resident of Arles, France, was the oldest person who ever lived whose birth date was reliably confirmed.
Her quick wit, lifetime of exercise (she rode a bicycle until she was 100), and cheerful disposition – "I will die laughing," she once said – all played a part in her longevity, but two of her dietary habits stand out: She reportedly ate nearly two pounds of chocolate a week, and was "devoted" to port wine.
I do not recommend eating so much chocolate (the caloric load could lead to obesity in many people), nor do I suggest "devoting" yourself to serious wine-drinking. But I will say that Dr. Weil's Anti-Inflammatory Food Pyramid is, I believe, the only food pyramid in wide circulation that includes both chocolate and red wine as health-promoting, antioxidant-rich food sources. I make no promises that these additions to an optimal diet will result in such remarkable longevity for everyone, but in moderation they are indeed healthy, and will possibly make a long life more enjoyable as well!
Your Online Anti-Inflammatory Diet Guide
For eating and shopping guides, hundreds of recipes, and an exclusive version of Dr. Weil's Anti-Inflammatory Food Pyramid, join Dr. Weil on Healthy Aging! We have everything you need to get started on an anti-inflammatory diet. Start your free trial now!
---
Vitamin D and Parkinson's
The latest from ongoing research investigating vitamin D's seemingly limitless effect on health comes from Emory University School of Medicine, where researchers found that Parkinson's patients are more likely to be deficient than healthy people. What's more, the Parkinson's patients were running significantly lower on vitamin D than Alzheimer's patients tested: 55 percent were deficient, compared to 41 percent of the Alzheimer's group and 36 percent of healthy controls. Although these findings suggest a deficiency in this vitamin might contribute to neurological problems, we still don't know if low vitamin D actually increases the risk of Parkinson's or if taking supplements will ease symptoms. The study was published in the October, 2008, issue of the Archives of Neurology. More on "D" was presented at the annual meeting of the American College of Gastroenterology, including two new studies. The first reported that deficiencies are likely to develop among people with inflammatory bowel disease, and the other showed that more than 92 percent of 118 patients with chronic liver disease were deficient, about one-third severely so. Researchers noted that these findings indicate an added risk of osteoporosis in these patients.
Are You Getting Enough Vitamin D?
Find out if you are taking too much or too little of this important vitamin – visit Dr. Weil's Vitamin Advisor for your free, personalized supplement recommendation. Make your first purchase in October and get free shipping!
---
Exercise for Your Brain
To stay mentally sharp as you age, strengthen your muscles and surf the net. No kidding. A Canadian study found that strength training helps prevent falls and also benefits the brain. Participants were age 70 and up who had fallen at least once. The prescription: walking twice a week plus exercises to strengthen hips, knees, ankles and to improve balance. After a year, 43 percent of the participants had a repeat fall (compared to 67 percent of non-participants). Participants also improved their thinking skills, showing a 13 percent overall increase in "executive function" (ability to switch between multiple tasks and distinguish between relevant and non-relevant incoming information). Over the same year, non-participants' cognitive skills showed a 10 percent decline. The study was published in the October 2008 issue of the Journal of the American Geriatrics Society. Another study, from UCLA, showed greater brain activity among volunteers aged 55 to 76 who were experienced searching the Internet compared to those with no Internet skills. The differences were detected via functional magnetic resonance imaging scans while the Internet searches were being performed. Researchers suggested that addressing the complexities of searching the net might help keep the brain healthy and active.
Staying Sharp
Your mental health is as important as your physical health. That's why Dr. Weil's My Optimum Health Plan focuses on the body, mind and spirit, for overall optimum health. Visit today for a free recipe!
---
RECIPE
Creamy Tomato Soup
Tomato soup is a comfort food for many people. It is comforting as well to know how nutritious and wholesome it is, particularly when prepared with soymilk. The lycopene in tomatoes has gotten attention recently for its ability to protect against prostate cancer and other diseases. If you can't find juicy, ripe Italian or Roma tomatoes, use a high-quality organic canned tomato instead.
View Recipe
Healthy Aging Tip
Courtesy of Dr.Weil on Healthy Aging
Seasonal Food: Black pepper. The most popular spice in the world, black, green and white peppercorns all come from the black pepper plant (Piper nigrum), native to Asia. Black pepper is the whole, partially ripened fruit; green is the unripe fruit; and white is the peeled seed. Black pepper is a proven antibacterial agent, and compounds in this spice help protect the integrity of DNA as well, making it a possible weapon against cancer.
---
Featured Discussion:
"How can I control my allergies?" asks jb231.
(The problem is the carpet in my rental apartment). (Does anyone have) creative ideas besides just vacuuming, as the landlord won't let me rip out the carpet?
---
Sponsor
Encourage Energy At Any Age
As we grow older, a variety of factors can damage the ability of our cells to generate energy, which in turn can lower overall health and vitality. To keep your cells' metabolism vigorous, consider Weil Juvenon Healthy Aging Support. This science-based formula helps improve cellular health, making the cycles of energy production more efficient. Learn More!
---
What's New
Dr. Weil's New Restaurant!
Don't miss the opening of Dr. Weil's new restaurant, True Food Kitchen, in Phoenix, Ariz. Developed with Fox Restaurant Concepts, it offers menu items consistent with Dr. Weil's nutritional philosophies and features pure, simple dishes using locally or regionally sourced products that taste great while nourishing mind, body and spirit. Visit True Food Kitchen for more information.
Healthy Aging Workshop with Andrew Weil, M.D.
October 26 – 29, 2008, Tucson, Arizona
During this three-day workshop you'll learn techniques that will help you thrive in every stage of your life. Join Dr. Weil and his personally selected group of experts from various fields (nutrition, fitness, movement and more) pertaining to healthy aging. There are a limited number of openings for this extraordinary opportunity to meet and learn from Dr. Weil himself, the founder of the Program in Integrative Medicine at the University of Arizona. For more information, or to register visit Miraval's Web site.
FEATURED PRODUCTS