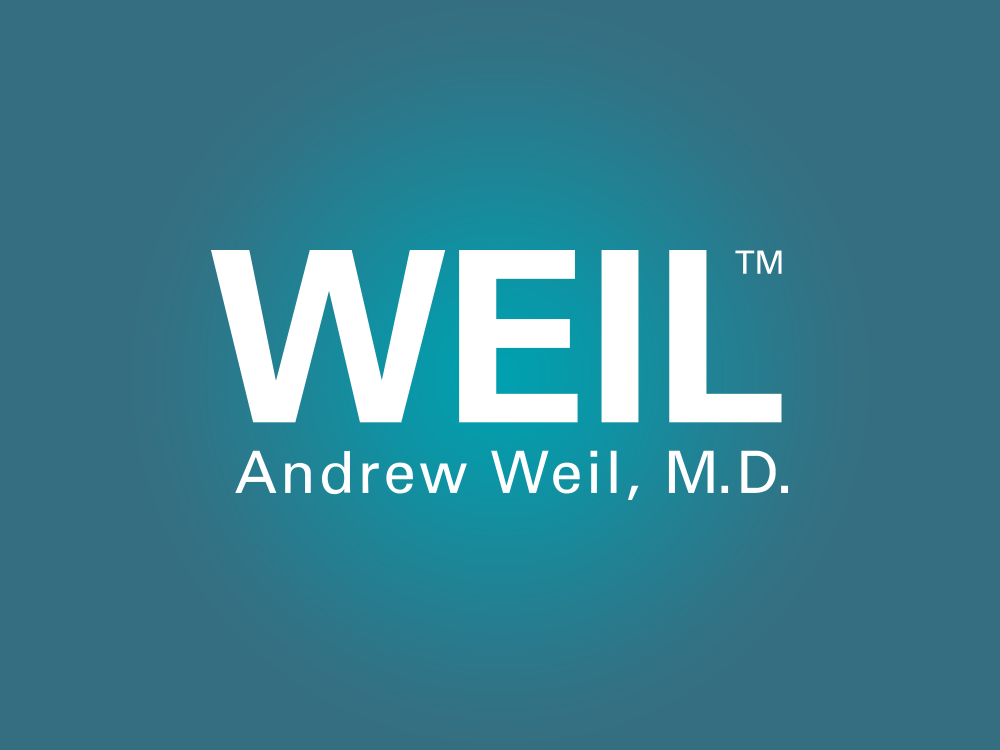 Three Reasons to Eat Turmeric
Turmeric (Curcuma longa) is a culinary spice that spans cultures – it is a major ingredient in Indian curries, and makes American mustard yellow. But evidence is accumulating that this brightly colored relative of ginger is a promising disease-preventive agent as well.
One of the most comprehensive summaries of turmeric studies to date was published by the respected ethnobotanist James A. Duke, PhD, in the October, 2007 issue of Alternative & Complementary Therapies.
Reviewing some 700 studies, Duke concluded that turmeric appears to outperform many pharmaceuticals in its effects against several chronic, debilitating diseases, and does so with virtually no adverse side effects. Here are some of the diseases that turmeric has been found to help prevent or alleviate:
Alzheimer's disease: Duke found more than 50 studies on turmeric's effects in addressing Alzheimer's disease. The reports indicate that extracts of turmeric contain a number of natural agents that block the formation of beta-amyloid, the substance responsible for the plaques that slowly obstruct cerebral function in Alzheimer's disease.
Arthritis: Turmeric contains more than two dozen anti-inflammatory compounds, including sixdifferent COX-2-inhibitors (the COX-2 enzyme promotes pain, swelling and inflammation; inhibitors selectively block that enzyme). By itself, writes Duke, curcumin -the component in turmeric most often cited for its healthful effects – is a multifaceted anti-inflammatory agent, and studies of the efficacy of curcumin have demonstrated positive changes in arthritic symptoms.
Cancer: Duke found more than 200 citations for turmeric and cancer and more than 700 for curcumin and cancer. He noted that in the handbook Phytochemicals: Mechanisms of Action, curcumin and/or turmeric were effective in animal models in prevention and/or treatment of colon cancer, mammary cancer, prostate cancer, murine hepatocarcinogenesis (liver cancer in rats), esophageal cancer, and oral cancer. Duke said that the effectiveness of the herb against these cancers compared favorably with that reported for pharmaceuticals.
How can you get more turmeric into your diet? One way is via the turmeric tea I developed in collaboration with Japanese tea-maker Ito En. There are also extracts in tablet and capsule form available in health food stores; look for supercritical extracts in dosages of 400 to 600 mg, and take three times daily or as directed on the product.
And, of course, one can simply indulge in more curried dishes, either in restaurants or at home. However you do it, adding turmeric to your diet is one of the best moves toward optimal health you can make.
Want To Add Turmeric To Your Diet?
Then join Dr. Weil on Healthy Aging! This online plan focuses on the anti-inflammatory diet, in which turmeric plays a role. Start your free trial today for access to recipes, articles, eating guides and more!
---
Vitamin D for Skin Infections
Eczema, a chronic skin disease, can interfere with the production of cathelicidin, a peptide that protects against infections. New research from the University of California, San Diego, suggests that vitamin D supplements can correct the resulting peptide deficiency and reduce the risk of bacteria and other pathogens colonizing the skin. The researchers recruited 14 eczema patients and 14 participants who don't have the disease. All 28 received 4000 IUs of oral vitamin D3 daily for 21 days. Following this supplement protocol, researchers found that the "D" seemed to boost cathelicidin production in the eczema patients, and enhance its function in the normal skin of the other participants. Eczema typically causes severe itching, redness and scaling and increases the risk of infection with Staph aureus, as well as the herpes and small pox viruses. Because the study was so small, the researchers called for further research to assess the effects of continuous vitamin D supplementation and to determine whether it is a good long-term strategy to prevent infections in eczema patients. The study was published in the Oct. 3, 2008 issue of the Journal of Allergy and Clinical Immunology.
Should You Take Vitamin D?
Dr. Weil's Vitamin Advisor offers a free, personalized recommendation based on your medical history, diet, lifestyle and health concerns. Find out if vitamin D is recommended for you – visit today and get free shipping!
---
How Much Exercise Is Enough?
New guidelines from the federal government call for 2.5 hours of physical activity a week. Experts recruited by the Department of Health and Human Services consider this the minimum amount needed to reduce the risk of heart attacks and stroke by at least 20 percent, lower the odds of early death, and help avoid high blood pressure, type 2 diabetes, colon and breast cancer, depression, and fractures due to thinning bones. If your current exercise consists of walking from the couch to the refrigerator, the guidelines call for starting out with a 10 minute daily walk and gradually working up to 2.5 hours of activity per week. If you're in good shape and capable of doing intense exercise, such as running, you can get the health benefits in less time, the guidelines say. Other specifics: kids need an hour of aerobic exercise daily – biking, skateboarding, soccer, and running all qualify – plus some strengthening exercises: sit ups or tug-of-war and bone-strengthening exercises such as jumping rope or skipping. In addition to those daily walks, adults were advised to do some weight training at least two days a week.
Need Exercise Inspiration?
Your exercise and diet plan can affect your energy levels. Join Dr. Weil's My Optimum Health Plan for guidance on eating right and getting your fitness on track. Take a tour today and get a free recipe!
---
RECIPE
Pink Lentil Curry
Lentils are a wonderful source of protein, calcium and iron. They are a staple ingredient in Indian cooking, and combine well with many different seasonings. You may be most familiar with brown or green lentils, but did you know lentils can also be black, yellow and pink? Look for these more exotic varieties in Indian and specialty food stores. Similarly, not all curry powders are the same, ranging from quite mild to very hot. In making this dish, start with a small amount and taste it to be sure your dish meets the comfort and taste level of your guests. This dish is filled with exotic flavor and can be served as an entrée with rice or as a side dish alone.
View Recipe
Healthy Aging Tip
Courtesy of Dr.Weil on Healthy Aging
Seasonal Foods: Lima Beans. Also called butter beans, lima beans are an excellent source of nutrients. They provide soluble fiber, which can help lower cholesterol and promote stable glucose levels, as well as insoluble fiber – good for people with constipation and gastrointenstinal disorders such as irritable bowel syndrome. They are also a good source of quality protein, and they have plenty of folate and magnesium -important to heart health.
---
Featured Discussion:
"Why do my organic eggs smell like fish?" asks sunsetgal.
I usually don't buy organic, but (I) just bought brown organic eggs. This morning when I tried to scramble them, they smelled like fish. Is that normal? I hope I did not get food poisoning from them.
---
Sponsor
Improve Your Vitality
As we grow older, a variety of factors can damage the ability of our cells to generate energy, which in turn can lower overall health and vitality. To keep your cells' metabolism vigorous, consider Weil Juvenon Healthy Aging Support. This science-based formula helps improve cellular health, making the cycles of energy production more efficient. Make Weil Juvenon part of your healthy lifestyle, anytime. – Learn More!
---
What's New
Dr. Weil's New Restaurant!
Don't miss the opening of Dr. Weil's new restaurant, True Food Kitchen, in Phoenix, Ariz. Developed with Fox Restaurant Concepts, it offers menu items consistent with Dr. Weil's nutritional philosophies and features pure, simple dishes using locally or regionally sourced products that taste great while nourishing mind, body and spirit. Visit http://www.foxrc.com/www.foxrc.com for more information.
Dr. Weil on QVC!
Don't miss Dr. Weil and Rosie Daley on QVC today, October 16th, 2008! Watch as they spend a full hour discussing nutrition, healthy cooking techniques, and the technology behind Dr. Weil's line of cookware for Spring. Check local listings for times and channels.
Healthy Aging Workshop with Andrew Weil, M.D.
October 26 – 29, 2008, Tucson, Arizona
During this three-day workshop you'll learn techniques that will help you thrive in every stage of your life. Join Dr. Weil and his personally selected group of experts from various fields (nutrition, fitness, movement and more) pertaining to healthy aging. There are a limited number of openings for this extraordinary opportunity to meet and learn from Dr. Weil himself, the founder of the Program in Integrative Medicine at the University of Arizona. For more information, or to register visit Miraval's Web site.
FEATURED PRODUCTS