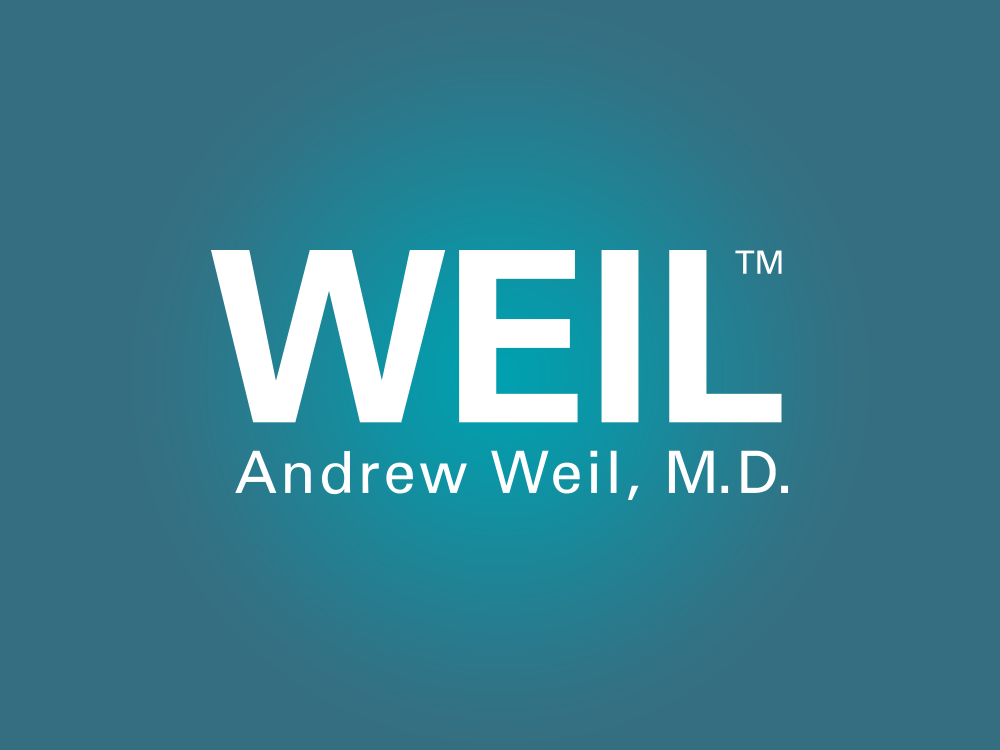 More Good News About Chocolate
In This Week's Issue:
---
More Good News About Chocolate
If you've been looking for solid evidence that chocolate offers health benefits, try this: an analysis of 42 small clinical trials suggest that a daily dose of chocolate can help lower blood pressure, improve the functioning of blood vessels and even lower levels of insulin, the hormone that regulates blood sugar. There have been previous studies that hinted at an association between chocolate consumption and reducing such heart risks as high blood pressure, but there is a difference with these results. The 1,297 individuals who participated in the 42 studies included in the analysis were actually assigned to eat chocolate – or not – over a period of weeks or months. Then they were checked for changes in blood pressure, cholesterol levels and other risk factors for heart disease. This kind of research differs from studies that have merely observed that people who eat chocolate have lower risks for heart disease. The analysis, published in the March 1, 2012 issue of the American Journal of Clinical Nutrition, doesn't prove that we all should be eating chocolate often to protect our hearts. None of the trials included were big enough or lasted long enough to demonstrate that eating chocolate actually reduces the risk of heart disease or stroke for everyone or that chocolate maintains its protective effect over time.
My take? This study bolsters accumulating evidence of chocolate's health benefits. I believe that eating an ounce or two of dark chocolate that's 70 percent cocoa a few times a week is good for you. Chocolate is a source of polyphenols (the same type of antioxidants found in red wine), and the fat it contains, stearic acid, doesn't affect cholesterol levels. In addition to the heart-healthy benefits seen in this study, earlier research has shown that the flavonoids in dark chocolate help reduce the stickiness of platelets, cells that play an important role in blood clotting. As a result, blood takes longer to clot, reducing the danger of coronary artery blockages. Keep in mind that while chocolate that is 70 percent cocoa does not contain much sugar, it is still not calorie-free, so be sure not to overindulge.
It's the Journey Not the Destination
Make each day count, with an outlook that is both serene and inspired. Dr. Weil's new website, SpontaneousHappiness.com, has everything you need to get on the path to emotional well-being. From articles and checklists to exclusive videos featuring Dr. Weil, we can help you make each day a little brighter. Learn more – take the tour today!
---
Here's more food for thought: eating meals rich in omega-3 fatty acids, such as salmon, sardines and other oily fish, slows changes in the brain that could lead to dementia. Researchers at UCLA measured levels of fatty acids in the red blood cells of 1,575 seniors (average age 67) who showed no signs of dementia. Then, about three months later, the participants underwent MRIs that measured brain size and the blood supply to the brain; they also completed tests for visual memory, attention and abstract thinking. The investigators then rechecked levels of omega-3s in the participants' red blood cells (accumulations in red blood cells allow researchers to estimate consumption of omega-3s over time). The clinical team found that study participants with the lowest levels of omega-3s scored lowest on the tests and that those in the bottom 25 percent tended to have smaller brain volume overall (on the MRIs their brains actually looked two years older than they were). While this doesn't prove that omega-3 fatty acids slows brain aging or prevents dementia (something else could be responsible for the differences seen), it does add to emerging evidence suggesting that omega-3s are good for the brain. The study was published in the February 28, 2012 issue of Neurology.
Should You Supplement With Fish Oil?
Find out, at Dr. Weil's Vitamin Advisor. Visit today for more information on traditional herbs and vitamins, including fish oil and omega-3 fatty acids. Get your complimentary supplement recommendation, personalized just for you!
---
Vitamin D for Menstrual Cramps
A huge dose of vitamin D3 may turn out to be the best way to relieve menstrual cramps. A small study conducted in Italy tested the effectiveness of taking 300,000 IUs against a placebo in 40 women with painful periods. The researchers found that average pain scores for the women who took the D3 dropped by 2.3 points on a scale of one to 10. What's more, none of the women who took the vitamin reported a need to take a non-steroidal anti-inflammatory drug (NSAID) such as ibuprofen, while 40 percent of those on the placebo said they needed to take a NSAID at least once. The D3 may have helped address menstrual symptoms by reducing production of prostaglandins, hormone-like substances that play a role in the contraction and relaxation of muscles and blood vessels involved in the menstrual pain. Still to be determined: how risky would it be over time to take 300,000 IUs of D3 once a month? The Italian study lasted only two months. The study was published in the February 27, 2012 issue of the Archives of Internal Medicine.
Women's Health Information
If you are a woman, you know that your health needs are different than men's. From gender-related health concerns and managing stress to finding balance and eating healthfully, Dr. Weil's Women's Interest Newsletter has simple tips that provide the perfect base for improving your overall health and wellness. Sign up for this free weekly newsletter today!
---
Recipe: Multi-Grain Scones
These scones are the perfect answer to the morning rush. Unlike a lot of low-fat foods, which can be so loaded with sugar that you feel hungry soon after eating them, these are quite filling – you can eat just half of one and still satisfy the need for morning sustenance. Plus, you'll get in a nice amount of bran for the day, an appropriate source of roughage.
Try this recipe today: Multi-Grain Scones
---
Sponsor
What's In Your Supplements?
Many vitamins and supplements contain fillers, casings and binders that may hinder absorption. The vitamins and supplements in Dr. Weil's Vitamin Advisor use only the highest quality, readily absorbable ingredients, with instructions on how to get the most out of each selection. Visit today for your free supplement recommendation. Learn more – click here!
---
What's New
See a complete list of Dr. Weil's speaking engagements on the Events page.

Dr. Weil Launches New Website: SpontaneousHappiness.com
Based on Dr. Weil's latest book, SpontaneousHappiness.com is designed to help you achieve emotional well-being in just eight weeks! This easy-to-follow plan has interactive tools and features focusing on natural ways to improve your emotional well-being in the areas of Body, Mind and Spirit. Begin your free 10-day trial today.
Tucson Festival of Books 2012
Sunday, March 11th, 2012, Tucson, Arizona
Dr. Weil will speak at the annual Tucson Festival of Books about his latest bestseller, Spontaneous Happiness. This lecture is free and open to the public. Sunday, March 11th, 10:00 AM – 11:00 AM – At the University of Arizona's campus, Student Union – South Ballroom. Find more information here.
Spontaneous Happiness Talks With Dr. Andrew Weil at Miraval
March 20th, 2012, Tucson, Arizona
Join Dr. Andrew Weil for an exclusive opportunity to delve into the research behind his new book Spontaneous Happiness. Dr. Weil offers advice on lifestyle, behavior, and dietary changes to help you assess your emotional wellness and build a personalized step-by-step plan to manage your moods. There will be a Q&A portion of these lectures giving you the opportunity to have your health and wellness questions answered by Dr. Weil himself! Miraval guests must reserve the lecture with reservations, and must book a three-night stay or more to attend (at prevailing rates). For more information and how to register: www.miravalresorts.com
9th Annual Nutrition & Health Conference
April 15-18, 2012, Boston, Massachusetts
Expanding on the growing success of previous Nutrition and Health conferences, the 9th annual meeting, co-directed by Dr. Andrew Weil, will assemble an outstanding faculty of internationally-known scientific researchers, skilled clinicians, innovative chefs, and best-selling authors whose work focuses on the interface between nutrition and healthful living. This conference will provide essential information for health professionals who address issues of food and nutrition in their clinical practices, including the latest research findings, practical recommendations for clinical care, and challenging discussions of public policy. Registration information: www.nutritionandhealthconf.org
DrWeil.com Newsletters
Whether you want information on a healthy heart, the Dr. Weil-recommended Anti-Inflammatory Diet, women's health or just want to connect with yourself, sign up for the newsletters from DrWeil.com. We have four new offerings, with more coming in the near future!
Follow Dr. Weil on Social Media:
Join Dr. Weil on Facebook, Twitter, and Dr. Weil's Daily Health Tips Blog.
Dr. Weil's Videos
Find a wide variety of videos from Dr. Weil on these video channels: YouTube and Vimeo.