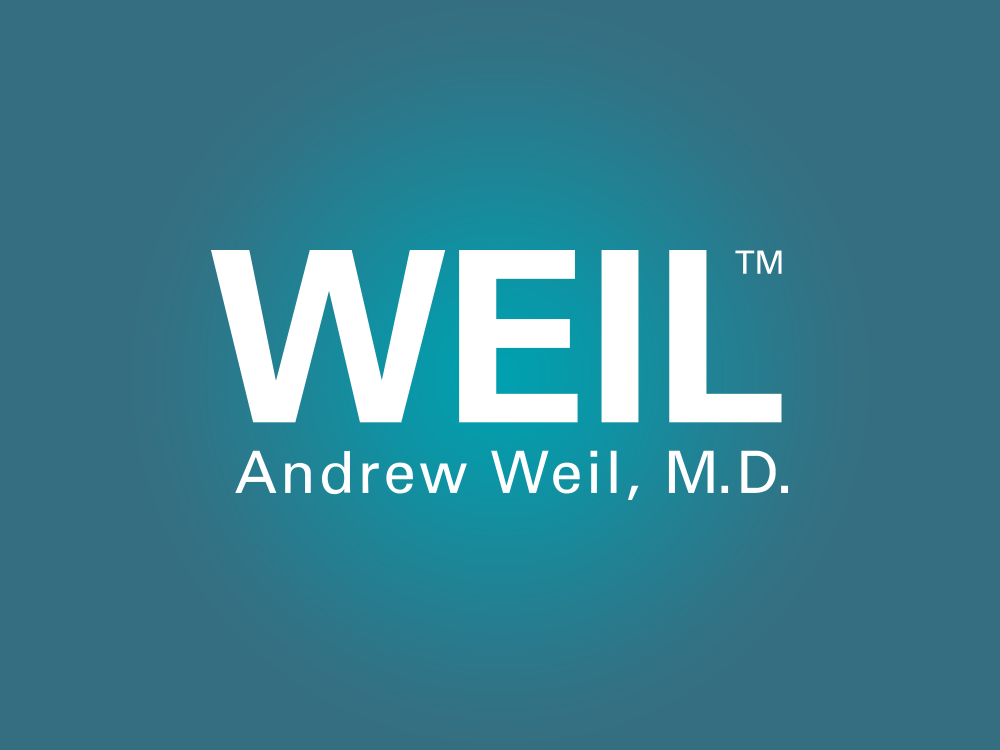 How Does Turmeric Work?
I have long promoted the healing powers of turmeric, the brilliantly hued spice that's an integral part of the traditional Indian diet. Turmeric's main ingredient, curcumin, has been shown to have a wide array of antioxidant and anti-inflammatory effects. Indeed, eating turmeric in their daily curries appears to be one of the main reasons that elderly citizens of India have very low rates of Alzheimer's disease.
Now, we are gaining some insight into how curcumin exerts its benefits. University of Michigan researchers have discovered that curcumin incorporates itself into cell membranes and makes them more orderly. This allows the membranes to more effectively control the flow of substances in and out of cells, which improves cells' resistance to infection and malignancy. The findings were published online March 3, 2009, for the Journal of the American Chemical Society.
I am always interesting in, and heartened by, scientific discoveries revealing the mechanism behind natural healing. Slowly, we are developing a sophisticated body of knowledge about the biochemistry of foods, which will help to usher in the day when physicians the world over will become just as likely – or, perhaps, even more likely – to prescribe dietary changes rather than medications.
Want to Support Your Memory?
Try Dr. Weil's Condition-Specific Memory Support Formula, available in one click exclusively in the DrWeil.com Marketplace. It provides ginkgo biloba and DHA, an essential omega-3 fatty acid which may help support and maintain healthy brain function. Click here to learn more, or get your free supplement recommendation at Dr. Weil's Vitamin Advisor!
---
Omega-3s Battle Tumors
Add this to the many benefits of omega-3 fatty acids: Egyptian researchers have found that docosahexanoic acid (DHA), one of the primary omega-3s, reduced the size of solid tumors in mice and increased the efficacy of a chemotherapy drug. The new findings, published in the April 2, 2009 issue of Cell Division, may lead to the use of DHA combined with chemo in treating solid tumors. DHA may also work against tumors by itself, the researchers said. More specifically, the Egyptian team reported that at the molecular level, DHA reduces the accumulation of white blood cells, moderated systemic inflammation and also helped check oxidative stress, all of which have been linked to tumor growth. The investigators further noted that DHA reduced toxicity and damage to the kidney caused by cisplatin, the chemotherapy drug used against tumors in mice. Omega-3s are found in salmon, mackerel, herring and sardines as well as plant-derived foods such as walnuts. The Egyptian findings came just after U.S. researchers reported that a diet high in omega-3s protected against advanced prostate cancer, even in men at high risk.
Start Eating Your Omega-3s
Dr. Weil on Healthy Aging, your online anti-inflammatory diet guide, makes it easy to eat your omega-3s! Our exclusive version of Dr. Weil's Anti-Inflammatory Food pyramid has links to hundreds of recipes, including ones using healthy fats and proteins. Start your 14-day free trial now!
---
Insomnia Can Raise Your Blood Pressure
Tossing and turning through the night is bad enough, but a new study published in the April 1, 2009 issue of Sleep showed that getting inadequate sleep at night can have more serious consequences than daytime tiredness. The researchers demonstrated that insomnia can raise the risk of high blood pressure 500 percent higher in individuals who got less than five hours sleep compared to study participants who slept more than six hours and didn't suffer from insomnia. The investigators also found that insomniacs who slept five to six hours a night had a risk for high blood pressure 350 percent higher than normal sleepers. But insomniacs who slept for six hours or more had no higher risk for hypertension, nor did individuals who slept less than six hours but didn't complain about insomnia. The researchers, from Penn State's College of Medicine, emphasized that you can't judge your risk based on the amount of sleep you think you get – as that belief doesn't necessarily conform to actual sleep time as measured scientifically in a sleep center. But the researchers said that if you have persistent insomnia with short sleep duration, you should discuss your blood pressure and general health with your physician.
A Healthy Heart
It takes more than a good night's rest to get keep your heart healthy – a healthful diet, the right exercise and mind-body approaches can also help. Learn more – join Dr. Weil's Optimum Health Plan and see how we can help your heart. Visit today and take a free tour!
Have you seen the New and Improved Dr. Weil's Vitamin Advisor? Now getting your free, personalized supplement recommendation is faster and simpler than ever. Plus you can chat with a Vitamin Advisor specialist, see details on each supplement, and personalize your order. Visit now and save 15% when you place your first order in April 2009!
---
Curried Greens
When some people hear the word "greens," they immediately conjure up childhood memories of overcooked canned spinach they were forced to eat and hated. But the vegetable section of the grocery is a different world today, brimming with a variety of greens such as chard, kale, mustard, collards and bok choy that are tasty as well as excellent sources of vitamins and minerals. Iron, calcium and folic acid (an important B vitamin that helps prevent birth defects and offers protection from heart disease) are abundant in these leafy veggies. Greens can have strong tastes, but we encourage you to experiment with varieties you've never tried or haven't had in a while. You'll be in for a pleasant surprise.
View Recipe
Healthy Aging Tip
Courtesy of Dr. Weil on Healthy Aging
Seasonal Food: Peas. A good source of vitamins K and C, manganese and fiber, fresh green peas are naturally sweet and a delicious addition to any spring meal. Plus they may help promote bone, cardiovascular, and gastrointestinal health. No matter which variety of peas you choose, buy them as fresh as possible – they are best enjoyed by eating them the same day.
---
Featured Discussion:
"I need help with my composter," says little53.
We have a tumbler composter filled with grass, leaves and non-animal product foods. It's just not doing much. What do we need to do?
---
Sponsor
Getting Your Supplements Just Got Simpler
Introducing Dr. Weil's Condition Specific Vitamin Packs, available exclusively in the DrWeil.com Marketplace. One click is all it takes to get our popular Antioxidant & Multivitamin, Memory Support, Environmental Support and Joint Support formulas. Buy them now, or visit Dr. Weil's Vitamin Advisor for your free, personalized supplement recommendation!
---
What's New
6th Annual Nutrition & Health Conference – Public Forum
Chicago May 10th, 2009
Come see Dr. Weil in Chicago on Sunday, May 10th for a discussion between today's top health, nutrition, and food authorities at this exciting public event! You're invited to be a part of the 6th annual Nutrition and Health Conference and to join Dr. Weil and a group of bestselling authors, health and nutrition experts, nutrition researchers and journalists for an exciting and informative discussion of what is "good" food – from the personal to the global. Our goal is to provide the general public with an understanding of how daily choices affect long-term health and well-being, and the information necessary to activate change, including the ins-and-outs of an optimum diet. Open to all.
6th Annual Nutrition & Health Conference – Health Care Professionals
Chicago, May 10-13, 2009
Expanding on the growing success of previous Nutrition and Health conferences, the 2009 meeting, co-directed by Dr. Andrew Weil, will assemble an outstanding faculty of internationally-known scientific researchers, skilled clinicians, innovative chefs, and best-selling authors whose work focuses on the interface between nutrition and healthful living. The course provides essential information for health professionals who address issues of food and nutrition in their clinical practices, including the latest research findings, practical recommendations for clinical care, and challenging discussions of public policy. Register today!
Seattle Theatre Group Presents Andrew Weil, M.D.
Seattle, Wash. June 6th, 2009 8:30 p.m
Seattle Theatre Group presents Andrew Weil, M.D. Live at The Paramount Theatre on Saturday, June 6 at 8:30pm for a discussion on Optimal Health. Open to all. Ticketing and registration information available here.
Dr. Weil at the Napa Fresh Aire Festival 2009
August, 28 – 30, 2009, Napa, California
Celebrate at the Napa Fresh Aire Festival with three days of empowering programs and activities that purify the body, educate the mind, and renew the spirit all in the beautiful setting of Napa, California. Join Dr. Weil, and world-renowned wellness and eco-conscious living experts for inspiring lectures and activities devoted to outdoor experiences, yoga, nutrition, fitness, eco-conscious awareness, meditation, wine tasting, music, and more. Learn more.
FEATURED PRODUCTS