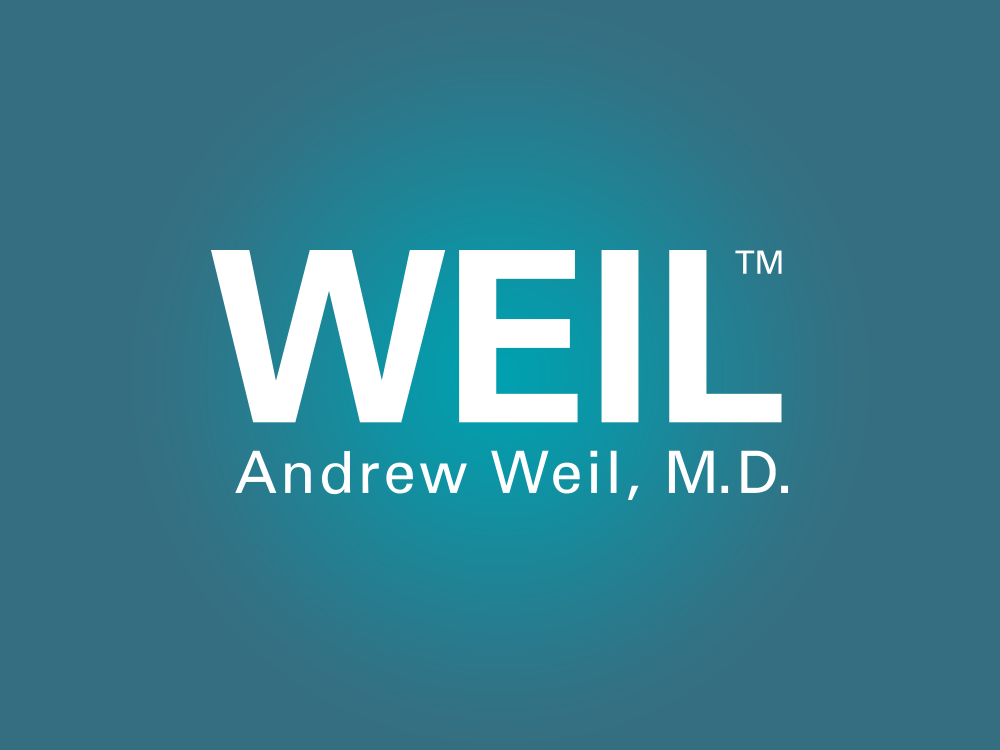 Five Supplements That Fight Fatigue
Chronic Fatigue Syndrome is not classified as a disease; it is a general term used by physicians and researchers to describe unexplained fatigue that lasts more than six months. While the causes remain mysterious, there are many lifestyle changes that can alleviate the condition, and the following supplements can also be helpful:
A high-quality antioxidant formula plus a B-100 B-complex supplement
Eleuthero (Eleutherococcus senticosus, sometimes called Siberian ginseng), 500 mg three times daily
CoEnzyme Q10, 60-120 mg daily
Raw garlic, two cloves daily
Astragalus root, 500 mg three times daily
Remember to stay hydrated (chronic dehydration can cause fatigue), and resist the temptation to fight longstanding fatigue with sugar and caffeine; the short-term boost they provide will be followed by a precipitous drop in energy.
Dr. Weil's Daily Tip today discusses nutrition suggestions for Chronic Fatigue Syndrome.
Dr. Weil's Energy Solution
Dr. Weil's Energy Solution has natural ingredients that promote energy, including Siberian ginseng, cordyceps and ashwaganda. Visit Dr. Weil's Vitamin Advisor and see if it's recommended for you – make your first purchase in June and get free shipping!
---
Vitamin D and Back Pain
We all need vitamin D for strong bones, and studies have indicated getting adequate vitamin D can help lower risks of several types of cancer and multiple sclerosis. It may also help protect against back pain in older women. Researchers at the University of Delaware in Newarkchecked blood levels of vitamin D among 958 men and women age 65 and older. They recorded that 58 percent of the women and 27 percent of the men had some back pain. Among the women, those who proved to be vitamin D deficient were twice as likely to have back pain that was moderate or more severe (although their low level of "D" wasn't related to other types of pain). The researchers found no connection between vitamin D status and back pain in the men. They speculated that the women's back pain might be caused by bone softening, which is more common in females than in males. However, we'll need another study to determine whether vitamin D supplementation will help relieve the pain. The Delaware study was published in the May, 2008 issue of the Journal of the American Geriatrics Society.
Fitness for Your Health
Dr. Weil on Healthy Aging has fitness tips, articles and exclusive videos to help get and keep you in shape, gently and effectively. Join in June and take $10 off!
---
Cocoa May Protect Heart Health in Diabetes
Sweet chocolate treats may help prevent heart disease among patients with diabetes – as long as they contain high levels of flavonols, the compounds believed responsible for the beneficial effects of red wine. A new study from Germany found that cocoa with high levels of flavonols worked as well as exercise and medication for improving blood vessel function in patients with diabetes. Investigators compared blood vessel function among patients who drank cocoa. The test subjects received either 321 mg or 25 mg of flavonols per serving three times daily for 30 days. Both cocoas looked and tasted the same, but after the 30 days, a significant improvement in blood vessel function was seen among those who drank the high flavonol beverage. The cocoa used in the study isn't sold in supermarkets, but the researchers emphasized that the dietary flavonols found in cocoa – and other forms of chocolate – may help prevent the cardiovascular complications of diabetes. Mars, Inc. provided funding and the cocoa used in the test beverages, but reportedly had no role in the design, conduct or analysis of the study. The findings were published in the June 3, 2008 issue of the Journal of the American College of Cardiology.
Have Diabetes?
Dr. Weil's My Optimum Health Plan has a Meal Planner designed around health conditions. Find out how easy (and satisfying) eating for your health can be!
---
Cocoa-Banana Frozen Dessert
The flavors in this simple dessert remind us of beach fare – frozen bananas on a stick coated with chocolate. This is a healthier version that you can whip up in no time. It contains no added sugar or dairy and is very versatile. Improvise by adding different flavors. Make this a few hours before you plan to serve – it's best when just frozen. Any leftovers will keep for a couple of weeks in the freezer.
View Recipe
Healthy Aging Tip
Courtesy of Dr.Weil on Healthy Aging
Seasonal Foods: Cantaloupe. With a relatively low calorie-count per serving, cantaloupe is a sweet and satisfying way to get your vitamins during the summer months, especially your beta-carotene and vitamin C. To tell if a cantaloupe is ripe, smell the stem end – a ripe cantaloupe will have the distinctive aroma of cantaloupe flesh – and press your finger into the stem end, as a gentle yielding is an indication of ripeness.
---
Featured Discussion:
"How can I make my cats feel secure in a new home?" asks mkhind.
The long-awaited relocation of my household (to Arizona) is finally in the works … our (temporary) new home …(will be) a multipurpose room (bed, couch, eating table, closet, kitchen and bath … in my parents' house)… (where there are) 2 large dogs and 2 cats… (My) cats are (not) … used to being in a space this small (or around other animals)… Are there some good preventative measures (to make the cats feel secure in their new environment)?
---
Sponsor
Energy Levels Running on Low?
As we grow older, a variety of factors can damage the ability of our cells to generate energy, which in turn can lower overall health and vitality. To keep your cells' metabolism vigorous, consider Weil Juvenon Healthy Aging Support. This science-based formula helps improve cellular health, making the cycles of energy production more efficient. Make Weil Juvenon part of your healthy lifestyle, anytime.
---
What's New
Hear Dr. Weil!
On the move? WeilPod is Dr. Andrew Weil's new podcast video and audio network available on www.drweil.com and iTunes. You can listen and view Dr. Weil content on your iPod or online. Look for more upcoming lifestyle channels featuring Dr. Weil, coming soon!
FEATURED PRODUCTS