Exercise To Prevent Depression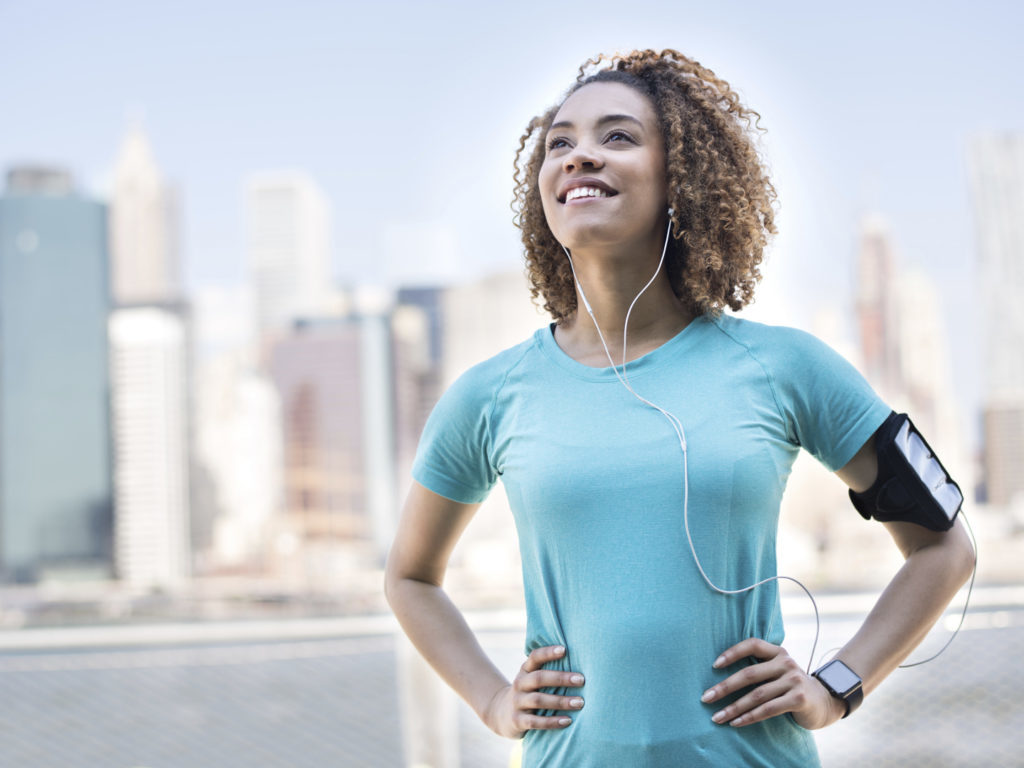 In This Week's Issue:
---
Exercise To Prevent Depression
New evidence suggests that exercise may help prevent – as well as relieve – depression. The combined results of three studies involving data on more than 1,140,000 adults have given us a better overview of the effects of exercise on depression. One of the studies found that people who were least aerobically fit were 75 percent more likely to have been diagnosed with depression than the most fit participants. Those least likely to be depressed were those who were most fit while those in the in-between group were 25 percent more likely to have been diagnosed with depression than the men and women who were most fit. Another analysis of 25 earlier studies looked at the results of supervised, moderately strenuous aerobic exercise and concluded that it has "a large and significant antidepressant effect" on patients diagnosed with depression (including those with major depressive disorder). The third study focused on the effects of exercise in people with major depressive disorder but concluded that there isn't enough evidence to reach any firm conclusions about the biological underpinnings of the influence exercise has on this most serious type of depression.
My take? I've been an outspoken proponent of regular physical activity as a means of addressing mild to moderate depression. For immediate relief you would be hard pressed to find a better or more natural approach than aerobic exercise. I recommend 30 minutes of continuous activity, at least five days a week for best results. In addition, it makes sense to me that people who practice regular aerobic exercise routines are least likely to be diagnosed with depression. Physical activity may provide its benefits by increasing levels of serotonin, by releasing endorphins, by boosting resistance to stress, and by enhancing self-esteem.
What Makes The Anti-Inflammatory Diet Healthy?
From the best grains and oils to which fish to enjoy (and which to avoid), eating for your health can seem challenging – but it doesn't have to be! Dr. Weil on Healthy Aging has simple yet informative lists for shopping, preparing and cooking. We cover the anti-inflammatory diet from A-Z! Start your free trial today and save 30% when you join.
---
Alcohol And Prostate Cancer
A new analysis of earlier studies investigating the risk of prostate cancer posed by drinking alcohol has concluded that the more men drink, the higher their risk. Researchers from Canada's University of Victoria and Australia's National Drug Research Institute reviewed 27 studies and concluded that men who consume between one and two drinks per day have a risk of developing prostate cancer that is as much as 23 percent higher than that of men who don't drink at all. Some of the earlier studies had indicated that the risk posed by drinking was only eight percent higher than it was among men who never drank. But these studies combined men who had quit drinking with the "never drinkers". When the previous drinkers were eliminated from the data pool, the difference in risk rose to 23 percent. This analysis doesn't prove that drinking alcohol causes prostate cancer. Instead, it simply indicates an association between alcohol consumption and the disease. Prostate cancer is the fifth most common cause of cancer death in men worldwide. Other risks of the disease include age (most affected men are over 65, race (it is more common among African American men) and family history.
Are You Taking Quality Vitamins?
What may seem like a bargain on the shelf may not deliver, especially if the brands you choose use inexpensive binders and other inferior ingredients. Make sure your body absorbs what it should, with the high-quality supplements from the Weil Vitamin Advisor. Get your personalized supplement plan today!
---
Most Boots Won't Prevent Slipping On Ice
Researchers at the Toronto Rehabilitation Institute have taken a practical stand against the danger of sustaining injuries when walking on ice. They developed a test to determine which winter boots are most likely to reduce the risk of slipping and falling. At this writing the team had tested 98 boots in real world conditions, meaning that participants in the study wore the boots and were instructed walk up and down an increasingly steeper icy slope until the footwear started slipping. Testing is done in a lab designed to recreate a typical Canadian winter landscape. The floor is made entirely of ice, the temperature is below zero degrees and winds are up to 18.6 miles per hour. To simulate real-world conditions, the ice walked on is both bare and melting. You can check how well your own brand of boots did in the testing at Rate My Treads, and if you don't find them on the list, you can email to ask if they're being tested. So far, only eight percent of the boots tested have met minimum slip resistance standards.
Are We Connected?
Connections to others are vital to our health, and social media may help you form and strengthen those bonds. Join Dr. Weil as he travels the world sharing information on healthy living and integrative medicine. Become a fan of Dr. Weil's on Facebook.
---
Recipe: Black Bean Soup
Black beans, also known as "turtle beans," are an especially tasty variety, and make a lovely soup. As with most dried beans, they are inexpensive while offering a bounty of fiber, protein, folic acid, potassium and magnesium. Banana Bread
---
What's New?
See a complete list of Dr. Weil's speaking engagements on the Events page.
OTHER EVENTS
Follow Dr. Weil on Social Media:
Join Dr. Weil on Facebook, Twitter, and Dr. Weil's Daily Health Tips Blog.
Dr. Weil's Videos
Find a wide variety of videos from Dr. Weil on these video channels: YouTube and Vimeo.