Need An Integrative Provider? Andrew Weil M.D. Integrative Health Brings The Experts To You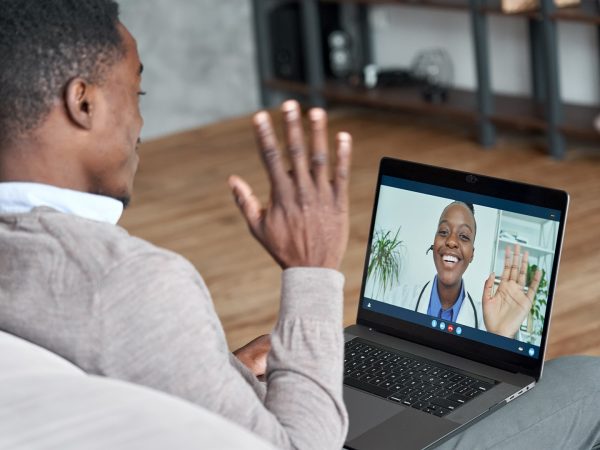 If anything positive has come from the ongoing COVID-19 pandemic, it's that many of us are now more connected with our health care providers than ever before. According to a variety of surveys compiled by Becker's Hospital Review, 64 percent of American households with broadband reported using a telehealth service in the past 12 months, while 43 percent of adults want to keep using telehealth services after the pandemic and 34 percent would prefer telehealth to an in-person office visit — largely due to convenience.
Virtual integrative health at your fingertips
Now, a new offering developed in partnership with Dr. Andrew Weil allows patients to access a wide selection of integrative medicine physicians and other health care providers from the comfort of their own homes. The platform — known as Andrew Weil M.D. Integrative Health — lets registered users search integrative practitioners in their geographic area and check availability for telehealth appointments. For example, a patient in New York can browse New York-based providers and can also filter to search by specialty. Visitors can currently choose from a diverse range of providers trained in integrative medicine, including those who specialize in:
Integrative cardiology
Integrative health coaching
Integrative internal medicine
Integrative medicine (general)
Integrative rheumatology
Exercise fitness
Nationally board-certified health and wellness coaching
Men's health
Women's health
Speech-language pathology
Swallowing disorders
The number of available practitioners and specialties on the platform will likely increase over time. Once a patient has selected a provider and search for availability, they can schedule a virtual appointment with them. The platform will first be available in New York State but the plan is to roll it out nationally, in accordance with varying state laws about telehealth.
Improving access for patients
The goal of Andrew Weil M.D. Integrative Health is in line with what has long been Dr. Weil's vision for the field: to increase access to providers trained in integrative medicine, particularly for patients who may have difficulty finding a practitioner in their area, cannot travel for appointments, or simply want the convenience of a virtual visit. "I believe telehealth to be the way of the future and a way to bring integrative medicine to many more people," says Dr. Weil.
To learn more about Andrew Weil M.D. Integrative Health, visit awihealth.com.