Does Masturbation Protect Men's Health?
What's your take on masturbation?
– September 18, 2003
Masturbation is a normal sexual behavior that just about everybody engages in – 95 percent of males and 89 percent of females, according to current statistics. For many people, however, it remains a taboo subject and a practice that is still regarded as perverse or immoral. As recently as the late 19th century, medical doctors condemned masturbation as destructive to mental health, even recommending amputation of the penis as a way to cure the habit in compulsive males.
Now it appears that masturbation is not only normal, it may be healthy and protective, especially for young men. A team of scientists in Australia found that men who ejaculate more frequently between the ages of 20 and 50 are less likely to develop prostate cancer. The protective effect seems greatest for those in their 20s. Results from the study, published in the August 2003 issue of BJU International showed that men who ejaculated more than five times per week were one-third less likely to develop aggressive prostate cancer in their later years. The result contradicts an older belief that high frequency of sexual activity increases the incidence of prostate cancer. The key difference is that earlier research defined sexual activity as sexual intercourse alone rather than focusing on the number of ejaculations.
The Australian team speculated that potential infections associated with intercourse might raise the risk of prostate cancer, whereas masturbation allows the prostate, together with the seminal vesicles, to discharge secretions and prevent the buildup of any carcinogens that may be concentrated in them. (Canine studies have demonstrated that certain cancer-causing compounds found in cigarette smoke do concentrate in prostatic fluid.)
In my view, masturbation can be a normal expression of sexuality in both men and women. When done compulsively or addictively it can be irritating or exhausting, but in moderation it is medically harmless and may even be healthy. If the Australian findings are confirmed, they should become part of the advice doctors give men for protecting their reproductive systems.
Andrew Weil, M.D.
Advertisement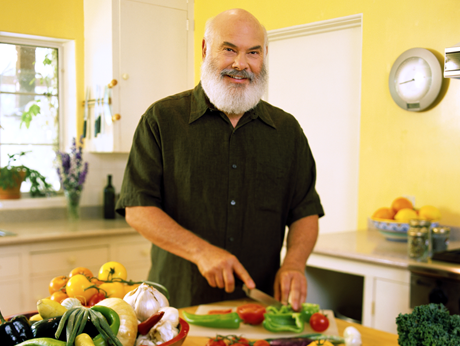 Related Weil Products
Foods, herbs and drugs can all interact, sometimes in unexpected ways. The Weil Vitamin Advisor takes known interactions into account when developing recommendations, to help safeguard against adverse effects. Get your free, personalized Weil Vitamin Advisor recommendation today. Start now!
Get Started