Tasty Holiday Dish: Roasted Glazed Butternut Squash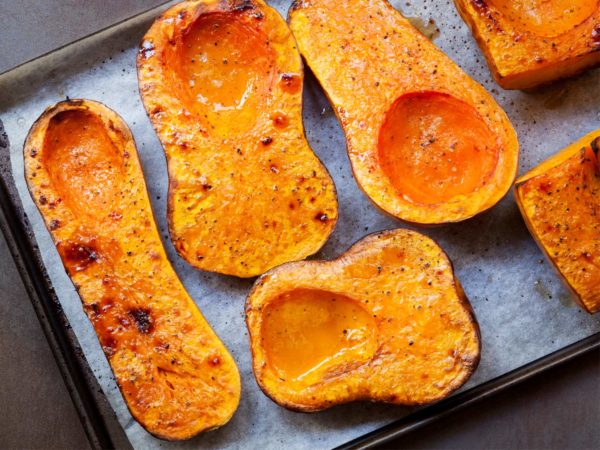 This tip is courtesy of Dr. Weil on Healthy Aging – Your Online Guide to the Anti-Inflammatory Diet. Start your 14-day free trial now!
Butternut squash is the quintessential cold-weather vegetable, the perfect complement to everyday cold-season family meals or lavish holiday celebrations. It can be pureed, mashed and baked into pies or breads, but I prefer this Italian-influenced version, which preserves the unique, yielding texture of the flesh. The nutty sweetness of the butternut finds the perfect counterpoint in tangy balsamic, rich olive oil and sharp, aged cheeses. Don't forget to save the edible seeds – roast on a cookie sheet at 170° F for about 20 minutes.
Food As Medicine
Winter squashes, including the butternut, are rich sources of vitamin A; a cup of baked flesh provides 214 percent of the Daily Value of this vital nutrient. Also, though rich in carbohydrates, many of the butternut's carbs come from pectins that is a source of fiber that appears to have antioxidant, anti-inflammatory and insulin-regulating properties.
Try Roasted Glazed Butternut Squash!
Today's Health Topics
Editor's Pick
Health Focus
Ask Dr. Weil's Q&A

Introducing Denise Austin's new
LifeFit 360: 10-Week Whole Body Plan
! Begin your 7-day free trial now for 10 weeks of fitness, nourishment and well-being guidance straight from Denise herself.
Tone up, lose weight and promote better health
with personalized workout and eating plans, weekly inspirations, LifeFit 360 Community support and more.