Love Pasta? Try These 5 Healthy Pasta Tips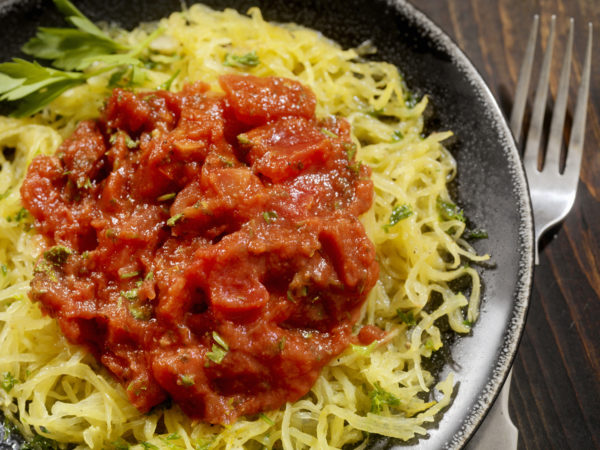 This tip is courtesy of Dr. Weil on Healthy Aging: Your Online Guide to the Anti-Inflammatory Diet. For more nutrition and health guidance, start your 14-day free trial now!
Quality carbohydrates are an essential part of a balanced, healthful diet. If pasta is your go-to carb, there are ways to take advantage of this low-cost food to make it even healthier:
Choose organic pasta, rice noodles, bean thread noodles and noodles such as Japanese udon and soba, which are part whole wheat and buckwheat.
Cook pasta only until it is al dente (barely tender). When it is cooked this way, it achieves a lower glycemic index than fully cooked pasta because the pulverized grain comes apart slowly in the stomach. (Low-glycemic-load carbohydrates should be the bulk of your carbohydrate intake to help minimize rapid rises in blood glucose levels.)
Skip the creamy sauces – they can provide unhealthy fats and more calories than traditional tomato-based sauces and added vegetables.
Aim for two to three servings per week. One serving is equal to about 1/2 cup cooked pasta, which is far less than the amount Americans typically eat.
Try spaghetti squash – the pulp of this vegetable, after being cooked, teases out like spaghetti and is a great and healthful alternative to flour-based pastas. Another creative replacement allows you to make "zoodles" from zucchini with a spiralizer.
And don't forget that pasta is the perfect complement to vegetables – you can toss in almost any lightly steamed vegetable for additional nutrients and antioxidants.
See more pasta recipes and try the Broccoli Pasta recipe!
Today's Health Topics
Editor's Pick
Health Focus
Ask Dr. Weil's Q&A