Help Minimize Inflammation By Drinking Golden Milk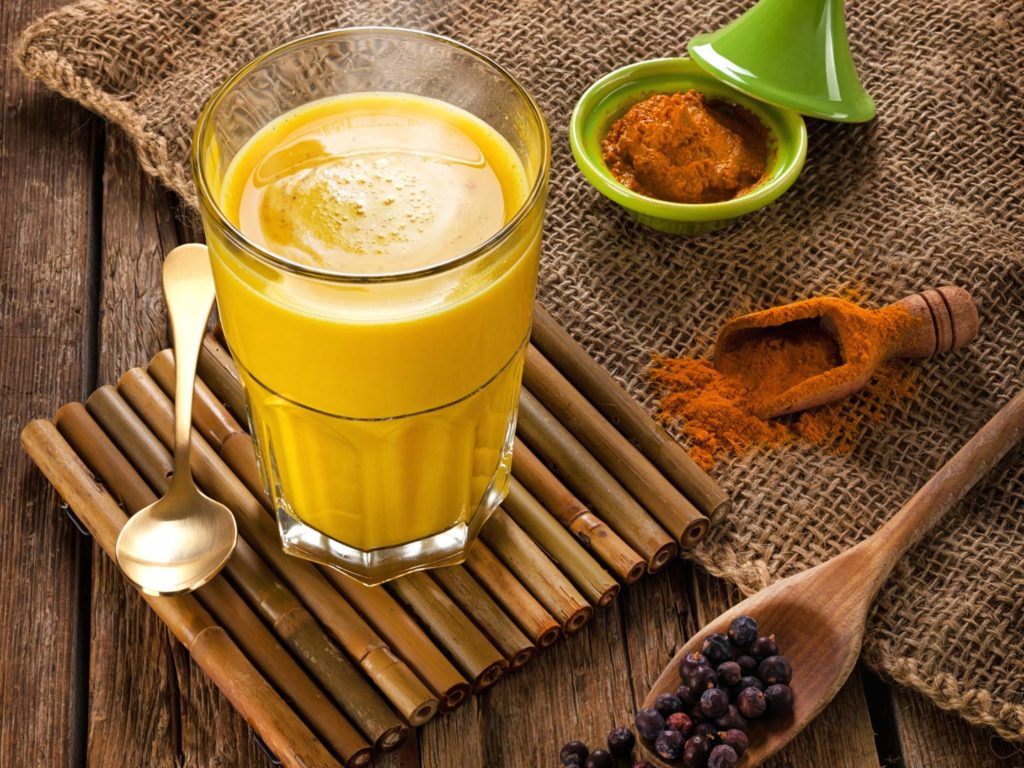 This tip is courtesy of Dr. Weil on Healthy Aging: Your Online Guide to the Anti-Inflammatory Diet. For more nutrition and health guidance, start your 14-day free trial now!
It has been well documented that on the Japanese island of Okinawa, the population has one of the world's longest average life spans, 81.2 years. This could be due in part to the copious amounts of turmeric they take in, including from beverages such as turmeric tea, which is drunk daily. Numerous studies have linked turmeric with wide-ranging anti-inflammatory effects, in addition to supporting brain and joint health.
While turmeric tea is one of my favorite beverages (I particularly enjoy the iced version), Golden Milk Tea is another healthful and satisfying way to get the many benefits of turmeric as well as those of ginger and black pepper. Ginger is also a natural anti-inflammatory that can help relieve symptoms of arthritis, bursitis and other musculoskeletal ailments, and is a spice I use often. Black pepper enhances the absorption and anti-inflammatory benefits of turmeric, while also providing iron, manganese and vitamin K.
To make Golden Milk Tea, heat two cups of light, unsweetened coconut milk (or almond or soymilk) with one tablespoon of peeled, grated fresh ginger; one tablespoon peeled, grated fresh turmeric; and three to four black peppercorns. Bring to a simmer and simmer while covered for 10 minutes. Strain and sweeten lightly to taste, if you prefer.
Today's Health Topics
Editor's Pick
Health Focus
Ask Dr. Weil's Q&A

Introducing Denise Austin's new
LifeFit 360: 10-Week Whole Body Plan
! Begin your 7-day free trial now for 10 weeks of fitness, nourishment and well-being guidance straight from Denise herself.
Tone up, lose weight and promote better health
with personalized workout and eating plans, weekly inspirations, LifeFit 360 Community support and more.