Hearty Holiday Side Suggestion: Hashed Brussels Sprouts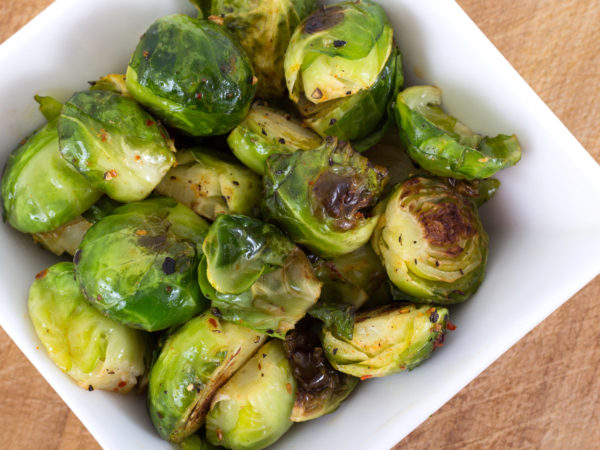 Brussels sprouts are becoming the hot veggie at creative, upscale restaurants. While they may not have been your favorite as a child – especially if boiled to a flavorless mush – Brussels sprouts are definitely worth another try. A natural source of dietary fiber, folic acid, vitamin C, vitamin K, beta-carotene and several key antioxidants, Brussels sprouts:
Support optimal functioning of the heart and immune system
Reduce the risk of colon cancer and other cancers
Promote healthy elimination
Protect against birth defects
For the best taste (and most nutritional value) eat Brussels sprouts that are as fresh as possible. A simple preparation that can minimize the mush: slice them in half, brush or toss with some extra virgin olive oil and roast at 400 degrees for about 35 minutes, until just browned. Shake the pan once or twice during cooking for even browning.
Also try the Hashed Brussels Sprouts recipe – a holiday-worthy side dish.
Today's Health Topics
Editor's Pick
Health Focus
Ask Dr. Weil's Q&A

Introducing Denise Austin's new
LifeFit 360: 10-Week Whole Body Plan
! Begin your 7-day free trial now for 10 weeks of fitness, nourishment and well-being guidance straight from Denise herself.
Tone up, lose weight and promote better health
with personalized workout and eating plans, weekly inspirations, LifeFit 360 Community support and more.