Eating Anti-Inflammatory: 5 Steps To A Healthier Pantry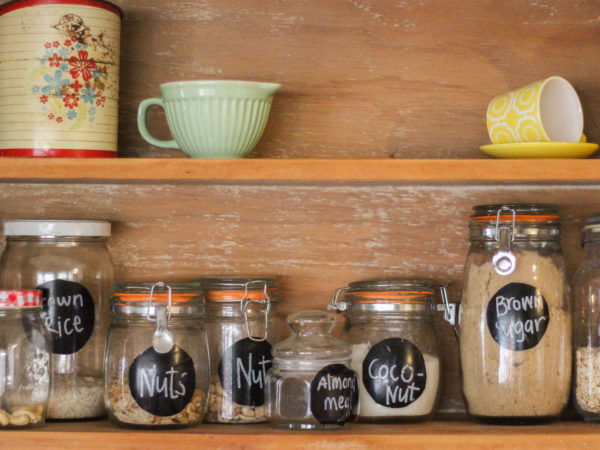 This tip is courtesy of Dr. Weil on Healthy Aging – start your free trial today and save 30%.
Most pantries hold a confusing mix of healthful and unhealthful food items, but cleaning out the questionable ones and replacing those with better choices isn't really all that difficult.
Toss out any cereals and breads as the vast majority are refined, presweetened or made with highly processed and refined flours, and replace them with organic, high-fiber cereals, steel-cut oats and whole-grain breads that, in whole or part, consist of intact or cracked grains. When looking at the nutrition facts, these are the ones with the most fiber and least sugar grams. They are also typically the ones in the freezer section, as leaving them out will lead to spoil: they do not contain heavy amounts of preservatives.
Replace instant soups (which can be very high in sodium), rice or noodle mixes (often high in sodium and undesirable fats) with whole grains such as brown rice or bulgur wheat, dried beans, peas and lentils. Be sure to find a good variety of spices and seasonings to jazz up your meals.
Discard instant drink mixes such as iced tea, instant coffee and sugary hot chocolate mixes and replace with high quality green, white or oolong tea.
Add some anti-inflammatory spices, especially turmeric and ginger. They are important and flavorful parts of the anti-inflammatory diet.
Herbs are best when used fresh, but dried herbs, such as basil, sage, thyme, and rosemary, can keep their healthful characteristics and aroma very well.
Today's Health Topics
Ask Dr. Weil's Q&A
sponsor

Start Eating Anti-Inflammatory And Save 30%!
A healthy lifestyle and following Dr. Weil's Anti-Inflammatory Diet can help reduce the risk of age-related concerns such as heart disease, Alzheimer's and many forms of cancer, as well as help promote a healthy immune system. Begin your 14-day free trial of Dr. Weil on Healthy Aging for access to anti-inflammatory shopping guides, eating tips, recipes, interactive tools, videos and more.