Should You Detoxify With A Magnesium Bath?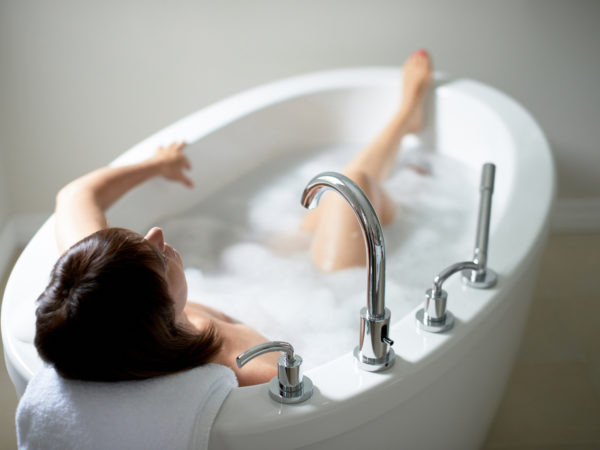 Ever heard of the supposed detoxifying benefits of magnesium baths (also called Epsom salt baths)? While adding Epsom salt, a magnesium compound, to baths as a home remedy for muscle aches has been around for a while, I have not seen any research that confirms that the magnesium is the reason for the soothing comfort a warm bath can bring. Unfortunately, the same lack of research applies to the claims of magnesium baths drawing toxins from the body. That being said, there is no known harm of the Epsom salts so if you feel adding them enhances the effects of the bath, you should continue.
If a detox is something that interests you, it is important to understand that first and foremost the body does a decent job of cleansing and purifying itself – especially if you help it along by eating a healthful diet and getting regular exercise. Other ways to promote natural detoxification include:
Drinking more water as a way to increase urinary output
Promoting sweating through the use of saunas or steam baths and regular exercise
Helping to ensure regular elimination through a diet rich in fiber
Stimulating your breathing through regular aerobic activity
Taking milk thistle, an herbal remedy that supports liver metabolism and detoxification
Today's Health Topics
Editor's Pick
Health Focus
Ask Dr. Weil's Q&A
Soothe & Strengthen                                                                                               
Discover
Dr. Weil for Origins Mega-Mushroom Collection
. This collection is formulated with a signature blend of soothing Mushrooms to help calm sensitivity and irritation, boost resilience and reduce visible redness.                                                                                                                                                                                                                                    Shop & get a
FREE deluxe sample of Mega-Mushroom Treatment Lotion
w/ $30 order at Origins.com. Use code WEIL5 at checkout.