Can Hoodia Help You With Weight Loss Goals? Find Out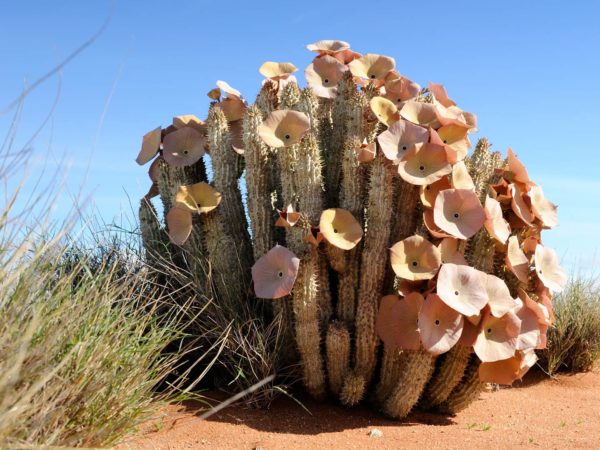 Hoodia gordonii – a cactus found in Africa's Kalahari Desert – is making a splash as a weight-loss aid, but without much scientific evidence to back it up. Traditionally eaten by the San Bushmen to ward off hunger on long journeys, the Hoodia cactus contains a molecule that theoretically affects nerve cells in the hypothalamus – the part of the brain that controls appetite by responding to levels of blood glucose. Unfortunately the evidence to back up weight-loss claims is scant, plus products advertised on the Internet may bare little or no resemblance to actual Hoodia. We may learn someday that Hoodia does promote weight loss by effectively suppressing appetite, but until we do, don't waste money on products that haven't been proven to work – and may not contain any Hoodia at all.
Instead, follow the advice of recent research in this fall's Molecular Metabolism journal showing the appetite suppressing effects of the amino acids lysine and arginine. It was a study done in mice, but even if the effect does not translate fully in humans, it is still worth eating foods high in these amino acids: avocados, whole milk yogurt, lentils and almonds.
Today's Health Topics
Editor's Pick
Health Focus
Ask Dr. Weil's Q&A
Perfect Work-To-Weekend Shoes                                                                   
Master your 9-to-5 and beyond in ultimate style and comfort with Vionic Shoes. Discover our new Wear-to-Work Collection, designed to keep you moving confidently through uptime to downtime, and all other adventures to follow.                                                                                                                                                                                                                                                                        Enjoy free shipping with the code WEILFALL, valid through 10/31.