Worried About Cholesterol Levels? 5 Ways To Help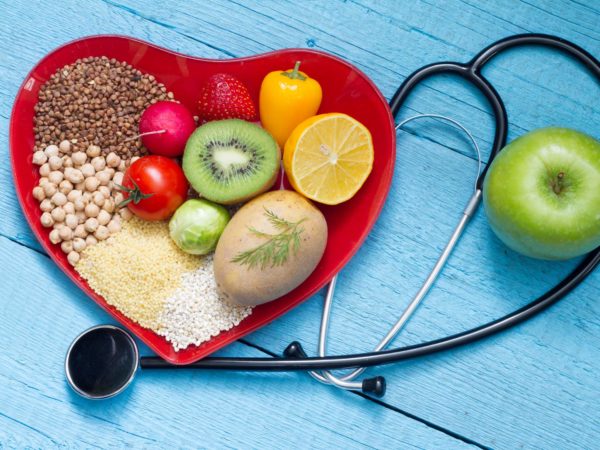 This tip is courtesy of the Weil Vitamin Advisor. Visit today for your free supplement recommendation!
For people battling high cholesterol, choosing meals wisely can be a challenge, but it is essential. Restaurants, parties, even an office potluck may present unhealthy temptations. But simple dietary modifications can help you eliminate those unhealthy choices:
Reduce sugar and flour. Recent research indicates that added sweeteners and flour-based carbohydrates, which are far too abundant in the American diet, are major contributors to obesity and heart disease.  Be aware of the flour-based foods that may seem less obvious, such as breads, tortilla chips and cereals, as they are all high carbohydrate foods. As far as your cholesterol profile goes, they will raise your triglycerides. Recent research suggests that higher non-HDL cholesterol, comprised of LDL and triglycerides connect strongly to heart disease risk.
Avoid trans-fat. Stay away from items that list "hydrogenated or partially hydrogenated oil" on the label, especially snack foods such as chips or popcorn. Try baked or air-popped versions instead.
Use fresh garlic regularly in your meals. Garlic has been shown to help lower cholesterol levels.
Drink green tea daily. The antioxidants in green tea help lower cholesterol and prevent the cholesterol in your blood from oxidizing.
Eat plenty of soluble fiber. It has a powerful cholesterol-lowering effect. The best sources are beans and lentils, apples, citrus fruits, oats, barley, peas, carrots and freshly ground flaxseed.
In addition, relax. There is quite a bit of data connecting stress, both physical and emotional, to elevated cholesterol levels. We talk about relaxation a lot, but rarely do we think of it as a way to lower cholesterol.
Today's Health Topics
Editor's Pick
Health Focus
Ask Dr. Weil's Q&A
sponsor

Start Eating Anti-Inflammatory And Save 30%!
A healthy lifestyle and following Dr. Weil's Anti-Inflammatory Diet can help reduce the risk of age-related concerns such as heart disease, Alzheimer's and many forms of cancer, as well as help promote a healthy immune system. Begin your 14-day free trial of Dr. Weil on Healthy Aging for access to anti-inflammatory shopping guides, eating tips, recipes, interactive tools, videos and more.