5 Foods That Are Good For The Health Of Your Heart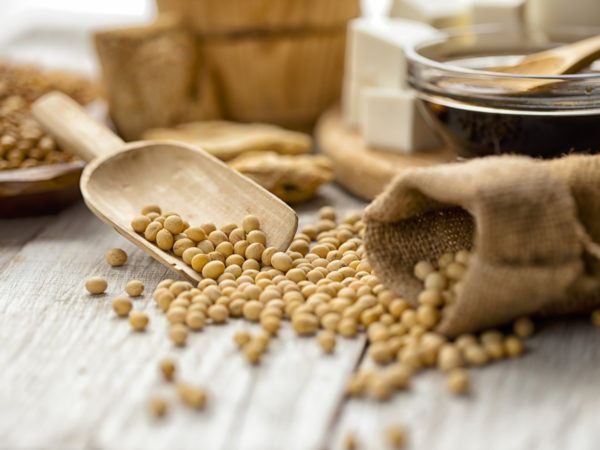 Adopting prudent lifestyle habits and eating a healthy diet are the best ways to achieve optimal health. You can help minimize risks of heart disease and promote a strong cardiovascular system by adding these anti-inflammatory foods to your diet:
Nuts, especially almonds, walnuts, cashews and macadamias contain heart-healthy monounsaturated fat. Eat a moderate portion of preferably raw or gently toasted nuts every day.
Whole soy protein. If you substitute whole soy protein, such as organic edamame or tofu, for animal protein each day, you can lower levels of homocysteine, a toxic amino acid linked to increased risk of heart disease. If these levels remain elevated, seek out an integrative provider and discuss how targeted B vitamin supplementation may help.
Fresh garlic. This medicinal herb may help lower cholesterol levels. Use one or two chopped raw or lightly cooked cloves a day.
Green tea. It provides EGCG, a polyphenol than may help to moderate inflammation and lower cholesterol. Substitute a cup of heart-healthy green tea for your morning coffee or afternoon soda.
Soluble fiber. It has a powerful cholesterol-lowering effect. Beans and legumes are good sources to add to your diet – aim for one or two servings per day. You can also add 1-2 tablespoons of ground flaxseed to salads or smoothies.
Today's Health Topics
Editor's Pick
Health Focus
Ask Dr. Weil's Q&A
sponsor

Start Eating Anti-Inflammatory And Save 30%!
A healthy lifestyle and following Dr. Weil's Anti-Inflammatory Diet can help reduce the risk of age-related concerns such as heart disease, Alzheimer's and many forms of cancer, as well as help promote a healthy immune system. Begin your 14-day free trial of Dr. Weil on Healthy Aging for access to anti-inflammatory shopping guides, eating tips, recipes, interactive tools, videos and more.