3 Ways To Prevent A Heart Attack
Dr. Weil and his Twitter account has been nominated for a Shorty Award for the best in social media, as a global influencer in Health and Wellness! Lend your support by voting on his behalf and following him on Twitter!
This tip is courtesy of the Weil Vitamin Advisor. Celebrate American Heart Month and receive 25% off orders over $75 in February!
To help reduce the risk of a recurrence, heart attack survivors need to take charge of their lifestyle. Diet and exercise are key components of a successful recovery, and the following tips will benefit anyone at risk for a second (or first) heart attack.
Manage the big risk factors. Quit smoking, and if you have diabetes, high cholesterol or high blood pressure, talk with your doctor about getting them under control – follow his or her advice about appropriate medications. Be sure to also implement the following tips below as these are top line treatments as well.
Eat a heart-healthy diet. Avoid trans-fats and include more vegetables, fruits, whole soy products, legumes, high fiber whole grains, omega-3 fatty acids and monounsaturated fats. See the food choices recommended in my Anti-Inflammatory Diet Food Pyramid.
Get active. Moderate physical activity helps keep the heart muscle strong and the arteries flexible, lowers cholesterol and blood pressure, increases overall energy and helps elevate and stabilize mood.
Today's Health Topics
What Vitamins Should You Take?
When it comes to supplements and vitamins, knowing the right amount to take is important. Help prevent taking too much - or too little - with the
Weil Vitamin Advisor
. Visit today for your free supplement plan!
Advertisement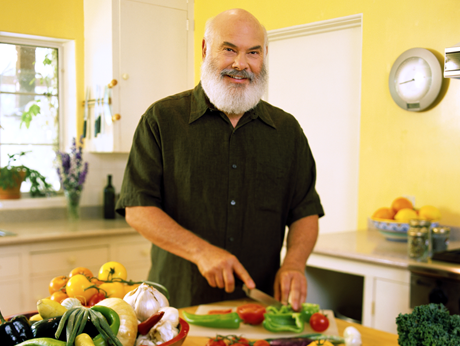 Related Weil Products
Everyone's dietary needs are different based on a number of factors including lifestyle, diet, medications and more. To find out
what vitamins you need
, take the
Weil Vitamin Advisor
. This 3-step questionnaire requires just minutes to complete, and generates a free, no-obligation vitamin and nutritional supplement recommendation that is personalized to meet your unique nutritional needs.
Get Started