Wrinkles Around Your Mouth?
Published: 04/22/2013
Learn More:
What's With Urgent Care?
Related:
General Health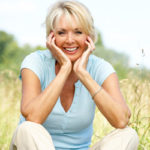 It's one of life's small injustices – women are more prone than men to form wrinkles around the mouth. There are a few reasons why:
According to a recent analysis by dermatologists in the Netherlands, women have fewer oil-producing sebaceous glands around the upper lip – meaning less oil to keep the skin soft and supple.
Women (particularly postmenopausal women) have fewer blood vessels in the upper lip area resulting in less blood flow to the region.
The muscles around the mouth are closer to the skin in women than they are in men; this can mean the skin is pulled closer, leading to wrinkles.
Short of cosmetic surgery, there's not much you can do to eliminate wrinkles, but you will likely minimize their presence by not smoking, avoiding sun damage and keeping your skin well-moisturized.
Find out which vitamins are right for you.
Everyone's dietary needs are different based on a number of factors including lifestyle, diet, medications and more. To find out
what vitamins you need
, take the
Weil Vitamin Advisor
. This 3-step questionnaire requires just minutes to complete, and generates a free, no-obligation vitamin and nutritional supplement recommendation that is personalized to meet your unique nutritional needs.
Lower Your Blood Pressure Naturally
RESPeRATE™ is the first medical device clinically proven to lower blood pressure with no side effects. This revolutionary device harnesses the power of breathing to lower blood pressure naturally. Featured in Mayo Clinic's "On High Blood Pressure," doctor recommended.