Worried about Diabetes? Try This Spice
Published: 07/04/2013
Learn More:
Can Performance-Enhancing Supplements Kill?
Related:
Supplements & Herbs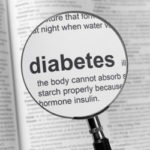 Adding some spice to your life may do more than enhance the flavor of foods. Preliminary evidence indicates that the common spice cinnamon may help reduce blood sugar – a benefit for those with diabetes. A study published in the December 2003 issue of Diabetes Care reported on people with type 2 diabetes who were given differing daily amounts of cinnamon (one, three or six-gram capsules). Regardless of the amount of cinnamon they received, the study group reduced their blood glucose levels by 18 to 29 percent compared to those receiving a placebo. They also experienced a reduction in their LDL ("bad") cholesterol.
If you are diabetic, consider adding one-quarter teaspoon of cinnamon to your diet twice daily and see what effect it has. If it works for you, cinnamon should be used as an adjunct to, but not a substitute for, other medications and lifestyle measures such as exercise, a healthy diet and shedding extra pounds – all of which are proven ways to help control glucose levels.
Find out which vitamins are right for you.
Everyone's dietary needs are different based on a number of factors including lifestyle, diet, medications and more. To find out
what vitamins you need
, take the
Weil Vitamin Advisor
. This 3-step questionnaire requires just minutes to complete, and generates a free, no-obligation vitamin and nutritional supplement recommendation that is personalized to meet your unique nutritional needs.
Want to Continue the Year on a Healthy Note?
Good health begins in the kitchen. Fresh fruit and vegetable juices are easy with the Dr. Weil Healthy Kitchen Juice Extractor. This powerful yet quiet machine automatically separates juice and pulp into individual containers and is simple to use and clean. Learn more…