Want to Eat Less Meat?
Published: 10/22/2013
Learn More:
Is It Better to Be Short?
Related:
General Health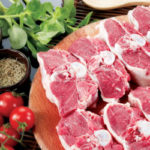 I have long advised people to eat less animal protein as a way to avoid environmental toxins. If you need some ideas to get your family or yourself started on a lifestyle that reduces or eliminates animal protein, try the following:
Use meat as a side dish, not as the entree.
Prepare familiar meatless meals such as bean burritos and salads.
Go meatless gradually. Start with meatless breakfasts and then incorporate meatless lunches as well.
Substitute fresh vegetables for meat in recipes. Vegetarian chili can be just as delicious as the meat-based version.
Try meat substitutes. Tempeh and whole soy products such as tofu or edamame can be as satisfying as meat, and are good sources of vegetable protein.
Try new types of cuisine. Many ethnic cuisines offer meat-free dishes; you may not miss the meat when you have new flavors to entice you!
Find out which vitamins are right for you.
Everyone's dietary needs are different based on a number of factors including lifestyle, diet, medications and more. To find out
what vitamins you need
, take the
Weil Vitamin Advisor
. This 3-step questionnaire requires just minutes to complete, and generates a free, no-obligation vitamin and nutritional supplement recommendation that is personalized to meet your unique nutritional needs.
Lower Your Blood Pressure Naturally
RESPeRATE™ is the first medical device clinically proven to lower blood pressure with no side effects. This revolutionary device harnesses the power of breathing to lower blood pressure naturally. Featured in Mayo Clinic's "On High Blood Pressure," Doctor Recommended.