Want Healthier Skin, Hair and Nails?
Published: 01/23/2014
Learn More:
How Dangerous Are Concussions?
Related:
Mental Health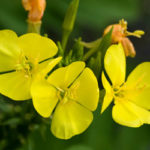 Certain vitamins, minerals and antioxidants are important for healthy hair, nails and skin. In addition to eating foods rich in omega-3 fatty acids, such as wild Alaskan salmon and freshly ground flaxseed, and taking care to use sunscreen with an SPF of 30 to avoid sunburn, consider taking these supplements. Each provides benefits for your hair, skin and nails:
Evening Primrose Oil – nourishes skin, hair and joints by supplying essential omega-6 fatty acids.
Omega-3 – provides the much-needed fatty acids EPA and DHA.
Vitamin D – supports bone and immune health.
Milk thistle – supports a healthy liver via its detoxification process and provides natural antioxidant capabilities.
The new Weil Vitamin Advisor has more information on these supplements – visit today for your free, personalized recommendation!
Find out which vitamins are right for you.
Everyone's dietary needs are different based on a number of factors including lifestyle, diet, medications and more. To find out
what vitamins you need
, take the
Weil Vitamin Advisor
. This 3-step questionnaire requires just minutes to complete, and generates a free, no-obligation vitamin and nutritional supplement recommendation that is personalized to meet your unique nutritional needs.
Take Your Health in Your Hands
Preventive health is more than just being aware of potential diseases and injuries, it means taking an active role in your own well-being. The new Weil Vitamin Advisor is a great way to start giving back to yourself. A few minutes are all it takes to learn what vitamins and supplements may benefit your lifestyle. Visit today: it is free, informative and helps provide the tools you need to practice preventive health.