New List of 15 Foods That Don't Need To Be Organic
Published: 08/20/2013
Learn More:
What Kind of Milk Is Best?
Related:
Nutrition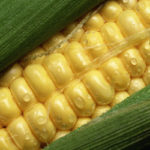 The Environmental Working Group's (EWG) Shopper's Guide to Pesticides lists fruits and vegetables that are the most and least likely to contain pesticide residue. It is designed to help you know when to choose organically grown produce, and when conventionally grown produce is an acceptable alternative.
Below is the latest EWG's "Clean 15" – produce that, when grown conventionally, poses the least risk of exposure to pesticides. While I always recommend eating organic fruits and vegetables, they may be too expensive for those on tight budgets or simply not available. However, according to the EWG, eating five servings a day from this "Clean 15" list reduces your exposure to pesticides by almost 90 percent compared to five servings daily from the "Dirty Dozen."
I encourage everyone to enjoy these fruits and vegetables in organic or conventionally grown form:
Onions
Sweet corn
Pineapples
Avocado
Cabbage
Sweet peas
Asparagus
Mangoes
Eggplant
Kiwi
Cantaloupe (domestic)
Sweet potatoes
Grapefruit
Papayas
Mushrooms
Don't miss tomorrow's tip, with the foods that should only be eaten in organically grown form.
Get more nutrition information and eat anti-inflammatory: start your 14-day free trial of Dr. Weil on Healthy Aging!
Find out which vitamins are right for you.
Everyone's dietary needs are different based on a number of factors including lifestyle, diet, medications and more. To find out
what vitamins you need
, take the
Weil Vitamin Advisor
. This 3-step questionnaire requires just minutes to complete, and generates a free, no-obligation vitamin and nutritional supplement recommendation that is personalized to meet your unique nutritional needs.
Upgrade Your Diet and Save 30%!
With a little focus and practice, your diet can be healthy, satisfying and easy! Dr. Weil on Healthy Aging is the place to start – we have over 300 healthful recipes, grocery shopping guides, exclusive how-to cooking videos featuring Dr. Weil and more. A healthy diet that can fit anyone's budget and will satisfy your taste buds is just a click away – start your two-week trial today, and save 30% when you join!