Is Your Stress in Check?
Published: 09/14/2013
Learn More:
Gonorrhea
Related:
Condition Care Guide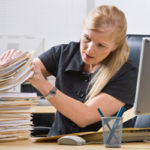 Chronic overstimulation of the sympathetic nervous system is often the consequence of our reaction to daily challenges. The result is similar to chronic inflammation, in that stress can contribute to diseases and disorders including:
Cardiac arrhythmias
Hypertension
Immune suppression
Gastrointestinal ailments
Sleep disorders
Defensiveness
Isolation
Sexual dysfunction
Regular physical activity, such as a daily brisk walk, is undoubtedly the best way to help maintain balance of the nervous system and overall health. You also can help manage unhealthy stress with mind-body therapies such as breath work, meditation, guided imagery, hypnosis, heart rate variability training and visualization. Yoga and tai chi, as well as bodywork such as massage and Trager work can also help. Find a stress-relieving activity that works for you, and make it a priority to practice it.
For more ways to manage unhealthy stress, consider starting a 10-day free trial of Dr. Weil's web site SpontaneousHappiness.com.
Find out which vitamins are right for you.
Everyone's dietary needs are different based on a number of factors including lifestyle, diet, medications and more. To find out
what vitamins you need
, take the
Weil Vitamin Advisor
. This 3-step questionnaire requires just minutes to complete, and generates a free, no-obligation vitamin and nutritional supplement recommendation that is personalized to meet your unique nutritional needs.
Depressed? Anxious? Sad?
You aren't alone. Dr. Weil's website, SpontaneousHappiness.com, can help. This eight-week plan features simple, effective and natural ways to address depression, anxiety and stress. Weekly videos, checklists, tools and more guide you on the path to serenity and contentment. Start your 10-day free trial now, for a better outlook tomorrow.