Is Honey Healthier Than Sugar?
Published: 04/17/2013
Learn More:
Ayurvedic Medicine
Related:
Wellness Therapies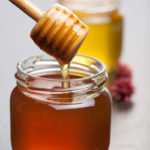 If you are trying to reduce your intake of refined sugar, honey is one alternative to consider. Honey has some health benefits over sugar, as it:
Is sweeter than refined sugar, so you can use less.
Raw honey may even help promote wound healing – research indicates it can be an excellent first aid measure when applied topically to burns, even very severe ones. (Don't treat a wound with the honey you get at the supermarket or health food store – you need a medicinal honey and someone with expertise to treat you.)But honey also has its drawbacks. It is handled by the body in a similar way as sugar, and should be moderated. Its sticky consistency contributes to cavity formation, and can be worse for the teeth than refined sugar. Honey also should never be given to infants under one year of age, as it may contain bacterial spores that can cause infant botulism, a rare but serious disease that affects the nervous system. While honey may not provide major health advantages over sugar, if you like it I recommend buying raw honey, which is tastier and has a better texture than heated and processed commercial honey.
Find out which vitamins are right for you.
Everyone's dietary needs are different based on a number of factors including lifestyle, diet, medications and more. To find out
what vitamins you need
, take the
Weil Vitamin Advisor
. This 3-step questionnaire requires just minutes to complete, and generates a free, no-obligation vitamin and nutritional supplement recommendation that is personalized to meet your unique nutritional needs.
Enjoy the Benefit of Whole Grains
The Dr. Weil Healthy Kitchen Whole Grain Cooker uses smart technology to self-adjust to all types of rice grains for consistent cooking. This easy-to-use machine features an electronic timer with keep-warm and reheat functions. Learn more…