How Unhealthy is the Fish on Your Plate?
Published: 06/30/2013
Learn More:
Dementia
Related:
Condition Care Guide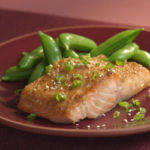 I have long recommended fish as part of a healthy, anti-inflammatory diet. However, not all fish provide the same benefits, and consumption of some species should be limited or avoided altogether. I suggest minimizing the following:
Large predatory fish. Shark, swordfish, tilefish, king mackerel and white (albacore) tuna may have high levels of mercury. Pregnant women and children are particularly vulnerable to the effects of contaminants, and should avoid these species.
Omega-6 rich fish. Farm-raised tilapia is one of the most highly consumed fish in America, yet it has very low levels of beneficial omega-3s and very high levels of potentially detrimental omega-6 fatty acids. Omega-6 fatty acids are pro-inflammatory, and inflammation is known to cause damage to blood vessels, the heart, lung and joint tissues, skin and the digestive tract.
Farmed salmon. Avoid farmed salmon (also called Atlantic salmon), which is what you typically find in supermarkets, restaurants and fish markets. While less expensive than wild salmon, farmed salmon has a less favorable ratio of omega-3 to omega-6 fats and may contain residues of antibiotics and other drugs used to treat diseases in fish farming pens. What's more, levels of PCBs and other contaminants in some farmed salmon have been found to be much higher than those found in wild salmon.
Find out which vitamins are right for you.
Everyone's dietary needs are different based on a number of factors including lifestyle, diet, medications and more. To find out
what vitamins you need
, take the
Weil Vitamin Advisor
. This 3-step questionnaire requires just minutes to complete, and generates a free, no-obligation vitamin and nutritional supplement recommendation that is personalized to meet your unique nutritional needs.
Eating Healthy Getting Confusing?
Dr. Weil recommends eating well for optimal health. Wondering where to start? It's simple – join Dr. Weil on Healthy Aging. We are your online guide to the anti-inflammatory diet, with dozens of guides, hundreds of recipes, and weekly nutrition tips. See how simple healthy eating can be start your free trial today and save 30% when you join.