Eating Your Way to Radiant Looking Skin
Published: 08/24/2013
Learn More:
Ganglion Cyst
Related:
Condition Care Guide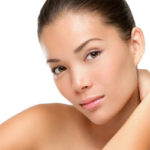 Acne is a common problem among teenagers as well as adults. Heredity, stress and hormones all influence the appearance of inflamed hair follicles, which result in breakouts. While cleansing the face with a mild glycerin soap and applying topical treatments such as tea tree oil or benzoyl peroxide can address blemishes, making dietary changes can also be helpful.
Increase your consumption of antioxidant-rich foods, including fruits and vegetables.
Include omega-3 fatty acids from foods like wild Alaskan salmon or freshly ground flaxseeds to help reduce and prevent inflammation.
Drink lots of water to keep the skin hydrated and healthy.
Limit processed and refined foods as well as dairy foods – the American Academy of Dermatology says that diet alone shouldn't be relied upon to address acne, but that a low glycemic index diet and avoiding skim milk may help.
And don't be afraid to eat a piece of dark chocolate now and then – there is no link between chocolate and acne, and dark chocolate actually has antioxidant benefits!
Find out which vitamins are right for you.
Everyone's dietary needs are different based on a number of factors including lifestyle, diet, medications and more. To find out
what vitamins you need
, take the
Weil Vitamin Advisor
. This 3-step questionnaire requires just minutes to complete, and generates a free, no-obligation vitamin and nutritional supplement recommendation that is personalized to meet your unique nutritional needs.
Want to get "healthy in a hurry"?
Sign up for the "EatingWell This Week" Free E-Newsletter – full of in-season recipes, healthy-in-a-hurry suppers, EatingWell Test Kitchen cooking techniques and tips, product and tool ratings. And get a free gift – a digital mini-cookbook. Click here for free e-newsletter!