Dried Beans vs. Canned: What's Healthier?
Published: 08/28/2013
Learn More:
Tai Chi
Related:
Wellness Therapies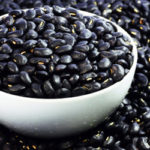 The health benefits of beans are numerous: they are an excellent source of protein and fiber, are high in folic acid, and are a low-glycemic-index food. Buts some beans – both the varieties and the way they are cooked – are actually healthier than others. When choosing beans, consider the following:
The most nutritious varieties of beans are black, red, kidney and pinto beans. Black beans have the most antioxidant activity of any bean choice.
To get the most soluble fiber from your beans, choose navy beans: one cup of cooked navy beans provides 19 grams of fiber!
When using dried beans, don't simmer them in water until done and discard the liquid – up to 70 percent of the antioxidants that beans provide end up in the simmering liquid. Instead, simmer the beans until they are done and then let them soak the nutrients back in by leaving them in the liquid for an hour.
Consider pressure cooking – dried beans that were soaked and then cooked in a pressure cooker were shown to retain the most antioxidant value.
The easiest (and healthiest) route? Buy canned beans. Canned kidney and pinto beans are two of the most antioxidant-rich foods you can eat, as the heat of the canning process enhances the availability of nutrients in the beans. Choose low- or no-sodium versions of canned beans when possible.
I recommend one to two servings of beans and legumes per day – easy to do if you swap out meat for beans in salads and sandwiches, and make hummus or bean dip part of an afternoon snack.
Find out which vitamins are right for you.
Everyone's dietary needs are different based on a number of factors including lifestyle, diet, medications and more. To find out
what vitamins you need
, take the
Weil Vitamin Advisor
. This 3-step questionnaire requires just minutes to complete, and generates a free, no-obligation vitamin and nutritional supplement recommendation that is personalized to meet your unique nutritional needs.
Want to Continue the Year on a Healthy Note?
Good health begins in the kitchen. Fresh fruit and vegetable juices are easy with the Dr. Weil Healthy Kitchen Juice Extractor. This powerful yet quiet machine automatically separates juice and pulp into individual containers and is simple to use and clean. Learn more!