Do You Need Vitamin B9?
Published: 04/16/2013
Learn More:
Are Calorie Counts Accurate?
Related:
Nutrition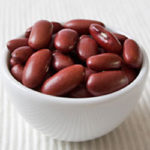 Vitamin B9, more commonly known as folate or folic acid, is a water-soluble vitamin essential for human growth and development. It encourages normal nerve and brain functioning, and may help prevent heart disease and stroke by reducing blood levels of homocysteine (an amino-acid byproduct that is believed to raise the risk of heart attack, stroke and dementia). Studies suggest it might also help protect against cancers of the lung and cervix, and may help slow memory decline associated with aging.
Pregnant women have an increased need for folic acid: it supports the growth of the placenta and fetus, and it helps to prevent several types of birth defects, especially those of the brain and spine, such as neural tube defects. Pregnant women and women of childbearing age should take extra steps to get enough folic acid. Spinach, green vegetables and beans are good sources, as are fortified products such as orange juice and cereals. Other natural sources of folate include asparagus, bananas, melons, lemons, legumes, yeast and mushrooms.
I recommend 400 mcg per day as part of a B-complex supplement that contains a full spectrum of B vitamins, including biotin, thiamine, B12, riboflavin and niacin. If you are pregnant or nursing, discuss your vitamin B9 dosage with your obstetrician/gynecologist. Visit the Vitamin Advisor for more supplement information.
Find out which vitamins are right for you.
Everyone's dietary needs are different based on a number of factors including lifestyle, diet, medications and more. To find out
what vitamins you need
, take the
Weil Vitamin Advisor
. This 3-step questionnaire requires just minutes to complete, and generates a free, no-obligation vitamin and nutritional supplement recommendation that is personalized to meet your unique nutritional needs.
Special Offer from MegaFood – Recommended by Dr. Weil
Since 1973, MegaFood has been sourcing fresh and local foods from trusted farm partners to craft our FoodState Nutrients™. The result is wholesome supplements that deliver authentic nourishment – far more than vitamins and minerals alone. Dr. Weil recommends MegaFood because of our attention to detail, passion for wellness, and commitment to science and quality. Celebrate MegaFood's 40th Birthday with a special offer on Women Over 40 One Daily Multivitamins.