Can Your Diet Prevent Cancer?
Published: 06/23/2013
Learn More:
Croup
Related:
Condition Care Guide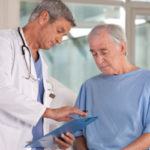 A healthy diet can help the body in its efforts to heal itself, and in some cases, particular foods can lessen the risks of serious illness. To help reduce your risk of some types of cancer, try the following:
Avoid polyunsaturated vegetable oils, margarine, vegetable shortening, all partially hydrogenated oils and all foods that might contain trans-fatty acids (such as deep-fried foods).
Minimize or eliminate consumption of foods with added sugar.
Increase omega-3 fatty acid intake by eating more cold-water oily fish, freshly ground flaxseed and walnuts.
Reduce consumption of animal foods and try replacing them with plant-based proteins such as whole soy products.
Use hormone-free, organically produced products whenever possible.
Eat plenty of fresh vegetables and fruit.
Eat shiitake, enokidake, maitake and oyster mushrooms frequently.
Drink green tea daily.
Find out which vitamins are right for you.
Everyone's dietary needs are different based on a number of factors including lifestyle, diet, medications and more. To find out
what vitamins you need
, take the
Weil Vitamin Advisor
. This 3-step questionnaire requires just minutes to complete, and generates a free, no-obligation vitamin and nutritional supplement recommendation that is personalized to meet your unique nutritional needs.
A Challenge for Your Body, Mind and Spirit!
Looking for a challenge? How about achieving a healthier diet, more resilient mind, and uplifted spirit – in just eight weeks? SpontaneousHappiness.com can help: we have the information, interactive tools and support to help you reach these goals. Each week provides simple, sustainable steps for a renewed, vital body, mind and spirit. Learn more – start the 10-day free today!