Boosting Your Mood Part 1: Three Good Things
Published: 05/05/2013
Learn More:
Bursitis
Related:
Condition Care Guide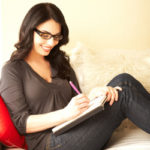 A mood boost need not necessarily rely on pills, alcohol or anything external – much of it can (and should) come from within. One way to boost your mood is to reflect and focus on positive experiences in your life.
A simple way to do this is to try the "Three Good Things" intervention each day for one week, write down three things that went well that day, and the reasons why. You can buy a journal or notebook and dedicate it to this task, or send yourself emails through the day when you have something you want to write down. This simple act fosters the ability to habitually notice what's going right in our lives, and has been shown to lift happiness for a full six months!
Find out which vitamins are right for you.
Everyone's dietary needs are different based on a number of factors including lifestyle, diet, medications and more. To find out
what vitamins you need
, take the
Weil Vitamin Advisor
. This 3-step questionnaire requires just minutes to complete, and generates a free, no-obligation vitamin and nutritional supplement recommendation that is personalized to meet your unique nutritional needs.
It's Easy Being Happy
Especially when you have Dr. Weil guiding the way! SpontaneousHappiness.com has daily tools, weekly checklists, videos, recipes, and information all designed to help you achieve contentment and happiness – naturally. Start your 10-day free trial today!