Boosting Your Mood: Granting Forgiveness
Published: 05/19/2013
Learn More:
Celiac Disease
Related:
Condition Care Guide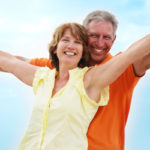 Forgiveness is beneficial not only mentally but physically as well. People who forgive tend to be less angry, depressed, stressed out and anxious, and have lower blood pressure and heart rates than those who hold grudges. If you tend to have a hard time letting go of a grievance, consider that forgiveness does not mean you have to forget an incident, but rather that you can place a limit on how it affects you and your relationships. You will benefit from the process of forgiveness as much, and perhaps more, as the person with whom you have the disagreement.
SpontaneousHappiness.com has more information on forgiveness, along with other ways to naturally boost your mood. Start your free trial today!
Find out which vitamins are right for you.
Everyone's dietary needs are different based on a number of factors including lifestyle, diet, medications and more. To find out
what vitamins you need
, take the
Weil Vitamin Advisor
. This 3-step questionnaire requires just minutes to complete, and generates a free, no-obligation vitamin and nutritional supplement recommendation that is personalized to meet your unique nutritional needs.
Are You at Emotional Sea Level?
And what is emotional sea level anyway? Find out – join Dr. Weil's new website, SpontaneousHappiness.com. Based on his best-selling book, this eight-week plan addresses the increase in depression, and gentle, natural therapies that can help treat the condition. Learn more – start your 10-day free trial now.