Are You Getting Enough Vitamin D in the Winter?
Published: 12/03/2013
Learn More:
Anticipating The Holiday Blues?
Related:
Mental Health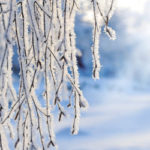 Vitamin D is an essential micronutrient with a central role in maintaining health. I recommend prudent daily sun exposure to support the natural production of vitamin D in our skin as one of the best ways to get enough of this vitamin. But if, like many these days, you have few opportunities to go outside due to work, school or other reasons, you may be at risk for vitamin D deficiency. Decreased or insufficient levels of vitamin D have been linked to:
Suppressed immunity: Our innate systems of defense may not function efficiently without adequate vitamin D, allowing increased susceptibility to infectious agents.
Increased risk of chronic disease: Low levels of vitamin D have been associated with a higher-than-normal risk of heart disease and several kinds of cancer.
Heightened inflammation: Vitamin D is a key cofactor in regulating inflammation throughout the body.
Speak with your doctor about checking your 25-hydroxy vitamin D level, and ask if supplementing may be needed. In the United States, north of Atlanta particularly, it is helpful to know your levels in the summer and winter and adjust dosing accordingly. In general, I recommend 2,000 IU of vitamin D per day; look for supplements that provide D3 (cholecalciferol) rather than D2 (ergocalciferol). The Weil Vitamin Advisor is a good source of high quality vitamin D products.
Find out which vitamins are right for you.
Everyone's dietary needs are different based on a number of factors including lifestyle, diet, medications and more. To find out
what vitamins you need
, take the
Weil Vitamin Advisor
. This 3-step questionnaire requires just minutes to complete, and generates a free, no-obligation vitamin and nutritional supplement recommendation that is personalized to meet your unique nutritional needs.
Are You Taking Quality Vitamins?
What may seem like a bargain on the shelf may not deliver, especially if the brands you choose use inexpensive binders and other inferior ingredients. Make sure your body absorbs what it should with the high-quality supplements available on the Weil Vitamin Advisor. Get your free, personalized recommendation today.