Are You Getting Enough – Or Too Much – Zinc?
Published: 05/28/2013
Learn More:
Are Pet Owners Healthier?
Related:
Pets & Pet Care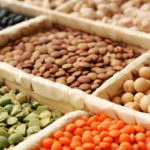 Want to encourage healing, boost your immune system, and help protect against vision loss? Then consider zinc. This mineral plays an important role in cell production, including creating new skin cells, but how much you take is important – moderate doses of zinc can enhance immunity, while high doses can actually depress it and should be avoided. In general, I recommend supplementing with 15 mg of zinc daily for most of us – or up to 30 mg daily if you follow a vegetarian diet or simply don't eat many foods of animal origin (vegetables and fruits provide very little zinc).
The best plant sources of zinc are legumes (dried beans, garbanzos, black-eyed peas, lentils and peas), soy products and whole grains. Red meat and cooked oysters are good animal sources. Some dairy products and foods high in calcium can decrease zinc absorption, while protein-rich foods can enhance it.
Because copper can be depleted when taking zinc supplements, I recommend a multivitamin supplement that includes both zinc and copper, taken with a meal to avoid stomach upset.
Find out which vitamins are right for you.
Everyone's dietary needs are different based on a number of factors including lifestyle, diet, medications and more. To find out
what vitamins you need
, take the
Weil Vitamin Advisor
. This 3-step questionnaire requires just minutes to complete, and generates a free, no-obligation vitamin and nutritional supplement recommendation that is personalized to meet your unique nutritional needs.
Seeing Dark Spots? Dr. Weil has a bright solution
UV damage? Post acne marks? Age spots? Before considering a derm or drastic measure, discover Dr. Andrew Weil for Origins™ Mega-Bright Skin tone correcting serum. Although it's not the same as a medical treatment, 92% saw a dramatic improvement in evenness of skin tone in just 4 weeks. And for all its potency – it's safe and gentle on all skin tones. The results are brilliant. For a limited time only, receive a Free 1-week supply of Mega-Bright serum + Free Shipping with any Origins purchase. Use code MEGABRIGHT at checkout.