A Safe Face Lift?
Published: 04/08/2013
Learn More:
Should You Buy Bulk Foods?
Related:
Healthy Home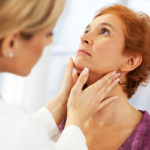 Every Monday throughout April we will present tips related to personal care – pass them along to family and friends!

While I personally believe that procedures attempting to halt or deny the aging process can be roadblocks to aging gracefully, facial acupuncture is something to consider. It is:
A less invasive alternative to traditional facelifts
A safer approach than surgery
Free of the side effects of therapies such as Botox injections
It may also have psychological benefits – patients may feel relaxed as a side effect of the facial acupuncture. With or without acupuncture, a healthy diet, exercise and stress reduction techniques are still my top recommendations for a healthy lifestyle that supports healthy aging.
Find out which vitamins are right for you.
Everyone's dietary needs are different based on a number of factors including lifestyle, diet, medications and more. To find out
what vitamins you need
, take the
Weil Vitamin Advisor
. This 3-step questionnaire requires just minutes to complete, and generates a free, no-obligation vitamin and nutritional supplement recommendation that is personalized to meet your unique nutritional needs.
The Healthiest Cooking Method Made Easy!
The Dr. Weil Healthy Kitchen Electronic Food Steamer features a two-level operation that makes your whole meal preparation a snap. An automatic timer and stay-warm feature make steaming foods easier than ever. Learn more…