6 Ways to Minimize Bladder Infections
Published: 05/11/2013
Learn More:
Canker Sores
Related:
Condition Care Guide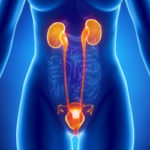 Bladder infection (cystitis) is a common and annoying problem, especially among women, whose urinary anatomy makes them more vulnerable than men. Frequent contributors or aggravators of cystitis include coffee and other forms of caffeine, cigarette and alcohol use, dehydration, excessively frequent or traumatic sex, stress, and poor hygiene (such as wiping from back to front instead of front to back). To end recurrent cystitis, try the following:
Eliminate bladder irritants, like the ones mentioned above, from your diet.
Increase your intake of water so that you urinate more frequently, allowing less time for any irritants to contact the bladder wall.
Eat or drink more cranberries. Cranberries contain a substance that makes it difficult for bacteria to adhere to the wall of the bladder. Drink eight to 16 ounces of unsweetened cranberry juice a day, or try 500 mg daily of cranberry extract.
Don't hold on to urine when you feel the urge to urinate.
Consume probiotic foods, such as plain yogurt or kefir.
Avoid wearing tight-fitting pants. Also, wear cotton-crotch underwear and pantyhose, and use mild detergents when washing underwear.
Find out which vitamins are right for you.
Everyone's dietary needs are different based on a number of factors including lifestyle, diet, medications and more. To find out
what vitamins you need
, take the
Weil Vitamin Advisor
. This 3-step questionnaire requires just minutes to complete, and generates a free, no-obligation vitamin and nutritional supplement recommendation that is personalized to meet your unique nutritional needs.
Prevention at Any Age
It's something people of all ages fear about growing old: becoming sick and being a burden to themselves or to others. But you can take charge – today – and start helping to prevent age-related disease. Sign up for Dr. Weil on Healthy Aging and get the facts, tips, support and information you need to get started on a healthy path for the rest of your life. Start your 14-day free trial now and save 30% when you become a member.