5 Ways To Be Less Pessimistic
Published: 04/26/2014
Learn More:
Dr. Weil Discusses Breathing Exercises
Related:
Dr. Weil Videos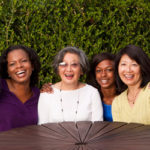 This tip is courtesy of Spontaneous Happiness – start your 10-day free trial now and save 25% when you join!
Did you know pessimism has been linked to a higher risk of dying before age 65? On the other hand, expressing positive emotions, such as optimism, is associated with a variety of health benefits: lowered production of the stress hormone cortisol, better immune function, and reduced risk of chronic diseases. If you are stressed-out or anxious, which can be either a cause or an effect of a pessimistic outlook, try the following:
Take care of yourself by eating a healthy diet, exercising regularly and getting adequate sleep.
Express your emotional reactions honestly so you can effectively deal with what's bothering you.
Confide in someone – your mate, a good friend or a trusted relative.
Laugh. Even fake laughter has healthful benefits. Watch a comedy, tell stories with close friends and family or just start smiling and laughing in the mirror.
View the cup as half full instead of half empty.
Find out which vitamins are right for you.
Everyone's dietary needs are different based on a number of factors including lifestyle, diet, medications and more. To find out
what vitamins you need
, take the
Weil Vitamin Advisor
. This 3-step questionnaire requires just minutes to complete, and generates a free, no-obligation vitamin and nutritional supplement recommendation that is personalized to meet your unique nutritional needs.
You Aren't Alone
Millions of people worldwide want to improve their emotional health. If that includes you, learn to change your outlook – naturally. Dr. Weil's website, Spontaneous Happiness, focuses on natural, gentle and effective ways to improve your mood, manage negative thoughts, even get better sleep. And our community is there to support you and let you know you aren't alone. Learn more – start your 10-day free trial today and save 25% when you join.