4 Ways to Treat Sinus Congestion
Published: 08/26/2014
Learn More:
Wash Raw Chicken?
Related:
Cooking & Cookware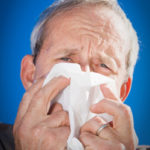 Yesterday we discussed some dietary and lifestyle changes that can help to prevent or minimize sinus issues; today we discuss four ways to reduce the symptoms. If you are experiencing sinus drainage, congestion or pain, consider the following:
Acupuncture. It can be remarkably effective for relieving acute sinusitis. Acupuncture can ease pain and promote sinus drainage within minutes of the placement of the needles.
Hot compresses. Help promote sinus drainage by placing very warm, wet compresses over the whole sinus area (in your upper face) frequently. Work up to as much heat as you can comfortably stand for 10 minutes at a time, several times a day.
Steam inhalation. Inhaling steam with a little oil of eucalyptus in it may ease sinus clogging.
Saline flushes. Flushing your nasal passages with a warm saline solution can help relieve sinus congestion and prevent sinus infections. Do this two to four times a day if you have an active infection. You can use a Neti pot, a traditional, Indian nasal-irrigation device shaped like Aladdin's lamp that lets you pour the water into your nose. Or simply dissolve a ¼ teaspoon of salt in one cup of warm water and pour some of the solution into your cupped hand and inhale it through one nostril while a finger from your opposite hand compresses and blocks the other nostril. Alternatively, you can sniff the solution from a small cup or squirt it into your nostrils with a rubber-bulb syringe. The idea is to inhale enough water to spit it out through your mouth.
Find out which vitamins are right for you.
Everyone's dietary needs are different based on a number of factors including lifestyle, diet, medications and more. To find out
what vitamins you need
, take the
Weil Vitamin Advisor
. This 3-step questionnaire requires just minutes to complete, and generates a free, no-obligation vitamin and nutritional supplement recommendation that is personalized to meet your unique nutritional needs.
TOP PICKS
WE RECOMMEND


Allergen-Proofing Your Home
Many of us have allergies – caused by beloved pets or household dust – that need to be tamed without upsetting one's lifestyle.
Read More

WE RECOMMEND


Water, The Essential Nutrient
Water is a basic necessity, needed to maintain a healthy body, a clear mind, and a good balance within your tissues.
Learn More

ASK DR. WEIL


Wash Raw Chicken?
Should I wash raw chicken before cooking it? How else can I make sure it is clean and free of bacteria?
See Answer

TODAY'S HEALTH TOPIC


Copper
Copper is an essential trace mineral, present in all body tissues, which plays a role in normal growth and health.
Read More
Protecting Your Immune System
Do you know which supplements and herbs can help support and protect your immune system? Find out at the new Weil Vitamin Advisor. Learn how different vitamins can benefit your lifestyle and get a free supplement plan based on your health history. Visit today.
YESTERDAY'S TIP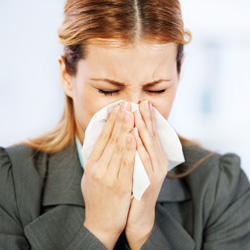 Have Sinus Issues?
If you experience chronic sinus problems, there are some natural tactics you can try to help alleviate symptoms. Find out what Dr. Weil recommends.