4 Ways to Beat Irregularity
Published: 09/07/2013
Learn More:
Glaucoma
Related:
Condition Care Guide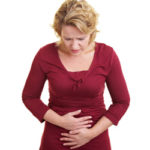 Constipation can often be resolved successfully with simple lifestyle changes – try these four natural approaches that promote healthy elimination:
Eat a fiber-rich diet. Include a high-fiber breakfast cereal in your morning meal, add extra servings of vegetables to your lunch and dinner and substitute whole, organic fruit for chips at snack time.
Drink plenty of pure, filtered water.
Get daily exercise.
Utilize some type of daily relaxation technique, such as biofeedback, breathing exercises or yoga (stress can interfere with relaxation of the whole body, including the bowels).
Find out which vitamins are right for you.
Everyone's dietary needs are different based on a number of factors including lifestyle, diet, medications and more. To find out
what vitamins you need
, take the
Weil Vitamin Advisor
. This 3-step questionnaire requires just minutes to complete, and generates a free, no-obligation vitamin and nutritional supplement recommendation that is personalized to meet your unique nutritional needs.
8 Weeks to Contentment!
Small improvements can lead to big changes: see what Dr. Weil's website SpontaneousHappiness.com can do for your contentment level. Each week for eight weeks, we focus on specific goals for the mind, body and sprit. The payoff? A healthier, more well-rounded and contented you! Start your 10-day free trial today and see how small, simple steps can help you feel renewed and inspired!