3 Ways to Prevent Memory Loss
Published: 06/12/2013
Learn More:
Healing Touch
Related:
Wellness Therapies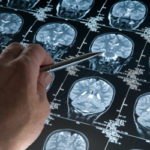 Do you feel like your memory is getting worse with every passing birthday? It happens to some extent to all of us as we age, but a growing body of medical evidence suggests that lifelong stimulation is the key to building and maintaining brain cells, staving off memory loss and maybe even preventing Alzheimer's disease.
Research has found that doing interesting work (paid or volunteer), pursuing hobbies and engaging in an active social life can help. I recommend challenging yourself with music performance (playing an instrument or singing), language lessons, learning a new computer program, or hunkering down with a good crossword puzzle. And, try all of these with a smile – studies show that a positive emotional state is also good for your brain.
Remember that anything that makes you think in different ways is challenging for the brain and likely beneficial for your memory.
Find out which vitamins are right for you.
Everyone's dietary needs are different based on a number of factors including lifestyle, diet, medications and more. To find out
what vitamins you need
, take the
Weil Vitamin Advisor
. This 3-step questionnaire requires just minutes to complete, and generates a free, no-obligation vitamin and nutritional supplement recommendation that is personalized to meet your unique nutritional needs.
The Healthiest Cooking Method Made Easy!
The Dr. Weil Healthy Kitchen Electronic Food Steamer features a two-level operation that makes your whole meal preparation a snap. An automatic timer and stay-warm feature make steaming foods easier than ever. Learn more…