3 Ways To Help Prevent Blindness
Published: 06/09/2014
Learn More:
Why Do Women Gain Weight After Menopause?
Related:
Women's Health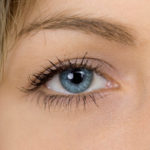 The leading cause of blindness in those over the age of 60 – affecting more than 13 million Americans – is macular degeneration. The health of the macula (an oval spot in the center of the retina that's essential for central vision) depends on a very rich blood supply, and anything that interferes with circulation can cause damage to the macula and decrease its ability to function.
Unhealthy diet and lifestyle choices can reduce the supply of oxygen and vital nutrients to the eye, eventually leading to the death of cells in the retina and macula. To help prevent macular degeneration and other vision problems, consider the following:
Stop smoking. The nicotine in tobacco smoke can decrease blood supply by causing a narrowing of the blood vessels and a thickening of the blood. You should also avoid secondhand smoke.
Eat a diet low in sugar, flour and oxidized oils (such as soybean oils used in processed foods and deep-fat frying). These can contribute to plaque build-up along blood vessel walls, including those supplying the macula, which impedes blood flow.
Get enough antioxidants, such as vitamin C, vitamin E and lutein. These antioxidant compounds may help prevent plaque from sticking to the blood vessel walls, lessening the risk of damage to the tissue.
Find out which vitamins are right for you.
Everyone's dietary needs are different based on a number of factors including lifestyle, diet, medications and more. To find out
what vitamins you need
, take the
Weil Vitamin Advisor
. This 3-step questionnaire requires just minutes to complete, and generates a free, no-obligation vitamin and nutritional supplement recommendation that is personalized to meet your unique nutritional needs.
Getting Enough Antioxidants?
Are you taking the recommended amount of vitamins C, E and other antioxidants? And why do you need them, anyway? Find out – get your free, personalized supplement recommendation at the new and improved Weil Vitamin Advisor. Visit today to learn more.