3 Reasons Vitamin C Is Vital
Published: 01/20/2014
Learn More:
Does Slow Metabolism Make You Fat?
Related:
General Health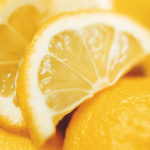 This tip is brought to you courtesy of the new Weil Vitamin Advisor – visit today for your completely free, personalized recommendation of vitamins and supplements.

Vitamin C is a powerful antioxidant and an essential nutrient, meaning our bodies can't make it and we must obtain it from our diets. Specifically, vitamin C:
Plays a central role in the repair and regeneration of tissues.
Helps protect cells from everyday oxidative stress throughout the body.
May support healthy immune function.
Getting vitamin C through your diet is easy – food sources are abundant and can be enjoyed all year long: try increasing your intake of broccoli, cantaloupe, kiwi, oranges, peppers, pineapple, pink grapefruit and strawberries. Supplemental vitamin C is another option – I suggest a vitamin C supplement derived from d-glucose, taken with a meal to reduce any stomach irritation.
Find out which vitamins are right for you.
Everyone's dietary needs are different based on a number of factors including lifestyle, diet, medications and more. To find out
what vitamins you need
, take the
Weil Vitamin Advisor
. This 3-step questionnaire requires just minutes to complete, and generates a free, no-obligation vitamin and nutritional supplement recommendation that is personalized to meet your unique nutritional needs.
Mega News from Origins!
Introducing 2 new superstars to Dr. Andrew Weil for Origins™ Mega-Brightcollection. The Dark Circle Minimizer rapidly and visibly helps delete darkness, diffuse puffiness and strengthen fragile eye skin. The Oil-Free Moisturizer now with SPF 30 is clinically proven to brighten skin and diminish dark spots.
Discover the collection today and get free standard shipping on your order! Shop Origins.com.