2 Reasons to Take Vitamin B12
Published: 04/23/2013
Learn More:
Can Coffee Prevent Diabetes?
Related:
Diabetes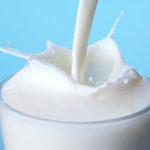 Vitamin B12, also known as cyanocobalamin, is a water-soluble vitamin that is vital for the day-to-day metabolic processes of cells. It affects the development and maintenance of red blood cells, nerve cells, and normal myelination (covering) of nerve cells, and it aids in the production of DNA and RNA, and the synthesis of neurotransmitters.
We can obtain vitamin B12 only from animal foods, including dairy, eggs, meat, fish, poultry, and shellfish, so vegetarians and vegans are often at risk for B12 deficiency. Those on chronic acid-suppressing medications, some oral contraceptives and certain blood pressure medications like hydrochlorothiazide are at risk for depletion. In addition, older people may lose the ability to absorb B12 from food and need to take it in supplemental form to maintain adequate levels. Find out if vitamin B12 is recommended for you: take Dr. Weil's Vitamin Advisor.
Find out which vitamins are right for you.
Everyone's dietary needs are different based on a number of factors including lifestyle, diet, medications and more. To find out
what vitamins you need
, take the
Weil Vitamin Advisor
. This 3-step questionnaire requires just minutes to complete, and generates a free, no-obligation vitamin and nutritional supplement recommendation that is personalized to meet your unique nutritional needs.
Seeing Dark Spots? Dr. Weil has a bright solution.
Discover Dr. Andrew Weil for Origins™ Mega-Bright Skin tone correcting serum. The formula features a blend of powerful ingredients from nature including Rosa Roxburghii Complex. This fruit, known as the King of Vitamin C, contains highly potent anti-irritant ingredients that help quell melanin-triggering stress. For a limited time only, receive a free 1-week supply of Mega-Bright serum + free shipping with any Origins purchase. Use code MEGABRIGHT at checkout.