10 Antioxidant-Rich Fruits
Published: 04/03/2013
Learn More:
Applied Kinesiology
Related:
Wellness Therapies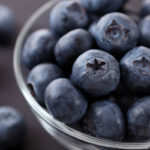 Fresh fruit salad is a traditional, healthy dessert. Not only delicious, it is nutritious, too – the natural antioxidants and fiber of fresh fruit support the body's defenses and help to keep it running smoothly. When making a fruit salad, consider including the following choices – according to the USDA, these fruits are exceptionally high in antioxidants:
Wild blueberries
Cranberries
Blackberries
Prunes
Raspberries
Strawberries
Red delicious apples
Granny Smith apples
Sweet cherries
Black plums
Be sure to check the Environmental Working Group's Dirty Dozen list for fruits that should be organic. Also, look for locally grown varieties at your local farmer's market, and enjoy!
Find out which vitamins are right for you.
Everyone's dietary needs are different based on a number of factors including lifestyle, diet, medications and more. To find out
what vitamins you need
, take the
Weil Vitamin Advisor
. This 3-step questionnaire requires just minutes to complete, and generates a free, no-obligation vitamin and nutritional supplement recommendation that is personalized to meet your unique nutritional needs.
Take Your Diet One Step Further
Join Dr. Weil on Healthy Aging for access to an enhanced version of Dr. Weil's Anti-Inflammatory Food Pyramid! It provides direct links to recipes that feature anti-inflammatory foods, making healthy eating just that much easier. Start your 14-day free trial now and save 30% when you join!