Learn More:
What Nutrients Can Help Protect Vision?
Related:
Eyes & Ears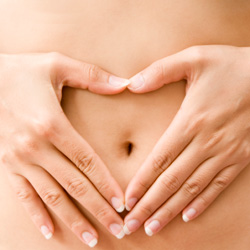 This tip is brought to you courtesy of the new Weil Vitamin Advisor - visit today for your completely free, personalized recommendation of vitamins and supplements.

Probiotics are supplements containing the beneficial bacteria that normally inhabit the human digestive tract. They help to complete the digestive process - there's even evidence that without them, the immune system can't work properly, lessening resistance to infection. You may want to consider probiotics if one or more of the following applies to you:
You are on antibiotics, which can wipe out "friendly" intestinal bacteria along with the bad bugs that cause infections.
You have been diagnosed with irritable bowel syndrome, Crohn's disease, or ulcerative colitis.
You are traveling in underdeveloped countries, and want to reduce the risk of traveler's diarrhea.
Some good food sources of probiotics include:
Yogurt and other cultured milk products. Look for plain, full-fat versions with active cultures of acidophilus milk and kefir. The sugar added to yogurt makes it similar to candy, essentially negating the health benefits.
Kimchi. This pungent, spicy fermented cabbage dish is popular in Korea. You can make your own, but when purchasing, make sure you choose kimchi with live cultures.
Miso paste. This Japanese food is a form of fermented soy used in everything from salad dressings to soup. To get the benefits of probiotics use miso paste that has not been boiled - using miso paste in a salad dressing is one way to take advantage of the taste and nutritional benefits it offers.
Sauerkraut. Along with other fermented vegetables such as pickles, sauerkraut offers up probiotics. Again, choose sauerkraut with live, active cultures - the refrigerated section should have some.
Unfortunately, concentrations of probiotics in the foods listed above may not be high enough to be effective, and you may need probiotics in liquid or capsule form. The dose is one tablespoon of the liquid culture or one to two capsules after meals unless the label directs otherwise. Always check the expiration date to ensure that the bacteria these products contain are alive and in good condition and look for probiotics with "colony forming units" (CFUs) in the billions. After you buy, be sure to protect your supply from heat, moisture, and air.
Find out which vitamins are right for you.

Everyone's dietary needs are different based on a number of factors including lifestyle, diet, medications and more. To find out
what vitamins you need
, take the
Weil Vitamin Advisor
. This 3-step questionnaire requires just minutes to complete, and generates a free, no-obligation vitamin and nutritional supplement recommendation that is personalized to meet your unique nutritional needs.
Are You Taking Quality Vitamins?
What may seem like a bargain on the shelf may not deliver, especially if the brands you choose use inexpensive binders and other inferior ingredients. Make sure your body absorbs what it should with the high-quality supplements from the new and improved Weil Vitamin Advisor. Get your personalized recommendation today - visit now!